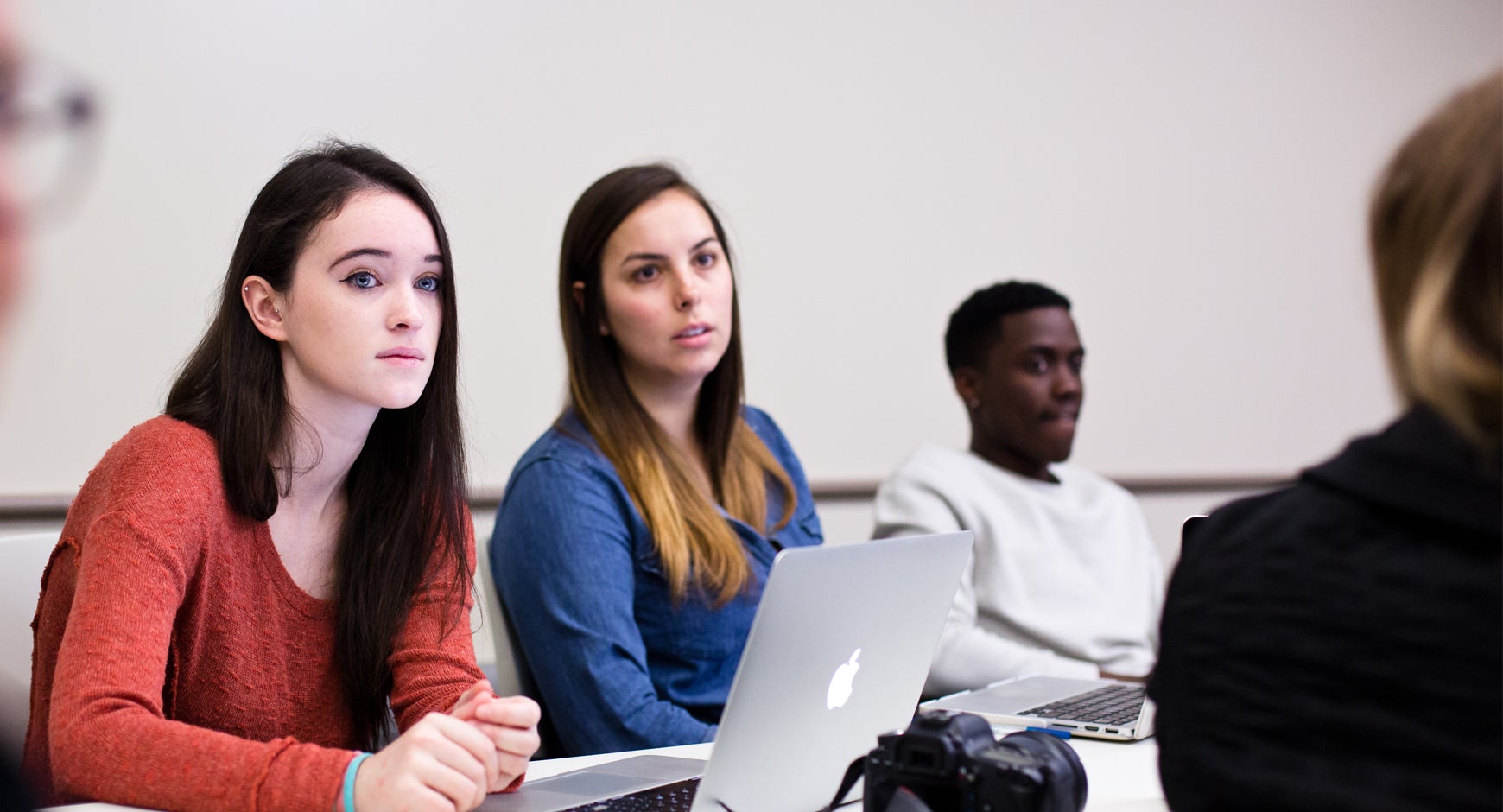 Our students inspire us with their disciplined work ethic and passion for advertising and public relations. They never cease to go above and beyond. They are drawn to the opportunity of exploring the seemingly endless avenues of advertising and public relations taught at the Stan Richards School of Advertising & Public Relations. Students are guided by faculty, advisors, and our amazing alumni network to find their niche allowing them to become budding experts in the industry area of their choice.
Student Involvement
Our students are actively involved in campus organizations in order to gain new experiences, build their personal and professional networks and complement their career paths.
Nearing one thousand registered student organizations on campus, advertising and public relations students often choose to be involved in a number of organizations including: Texas Tower Communications, Texas PRSSA, The Association of Women in Communications (AWC) UT student chapter, the Moody College Communication Council, Texas Advertising Group (TAG), the university chapter of the American Advertising Federation and Campus Events + Entertainment.
Stan Richards School of Advertising & Public Relations Community (Fall 2019)
Undergraduate Advertising Students: 921
Undergraduate Public Relations Students: 531
M.A. Students: 81
Ph.D. Students: 31
With close to 1,500 undergraduates, 80 M.A. and 30 Ph.D. students enrolled annually, the Stan Richards School of Advertising & Public Relations has one of the largest undergraduate and graduate student populations of any university advertising program.
Among other things, the large size of the school allows for a multitude of valuable networking opportunities, whether that means helping peers find their next internship or job or simply connecting over shared industry interests.