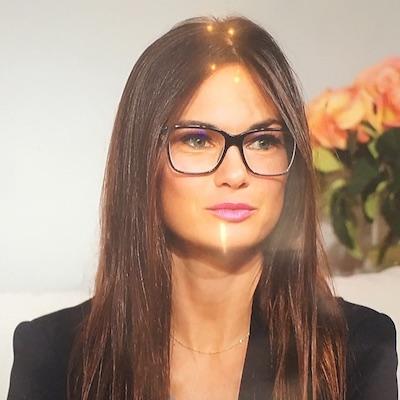 ---
Stan Richards School of Advertising & Public Relations
Office:
DMC
Amanda Russell is the founding director of the Global Center for Influence at The University of Texas at Austin, and she holds faculty appointments in the Department of Marketing at both the University of Texas, Stan Richards School of Advertising and Public Relations and the Kellogg School of Management at Northwestern. 
Amanda is widely respected as a leader in business education and an accomplished scholar. By the age of 32, she built and sold two businesses, an online fitness subscription community for women and a digital marketing and production company working with some of the biggest names in fitness.
After selling her company in 2018, Amanda spent two years in-house as the Chief Marketing Officer responsible for the rebrand of their various acquisitions. She channeled her deep experience, strong industry reputation, and dissatisfaction with the status quo into developing the world's first fully accredited Influencer Marketing program at UCLA.
Her international experience is vast, having taught at some of the top schools in the world, including Bocconi University (Milan), London Business School, Harvard, Wharton School of Business, HEC (Paris), New York University, and The University of Stockholm Business School.
Amanda's novel approach to marketing and influence has made major waves in higher education. Known for breaking barriers, in less than one year Amanda has been the first to create and accredit new MBA and Executive MBA programming at Northwestern's Kellogg School of Management (consecutively ranked #1 in the world for marketing). She has been inducted into the Kellogg global executive MBA faculty and is launching the program across institutions and corporations across the world in 2023.
Simultaneously, Amanda partnered with the esteemed Kellogg Dean Mohan Sawhney to create a first-of-its-kind influencer marketing program backed by Northwestern and the highly regarded Emeritus Executive Certificate program which is being taught across 45 countries.
Russell advises some of the top companies in the world on influencer marketing including Lamborghini, Cedars Sinai, Lionsgate and SILK-FAW (the soon-to-launch world's first hybrid super sports car) and speaks across the globe on influence and the future of marketing. She also serves as a board member and on advisory councils for several organizations including Lamborghini and The University of Richmond Business School.
Her latest book, The Influencer Code, became the official resource for influencer marketing for university programs worldwide, complete with proprietary case studies, exemplary methodologies, and original frameworks.
Amanda is currently publishing the official Harvard Business Case for the subject of influencer marketing on a company she consulted for: ZICO Coconut water. She has been interviewed and featured in over 100 media and podcast interviews in the past year alone for her work in influence and marketing.
As a former world-class runner who came to the United States from Canada, Amanda strongly believes in providing youth opportunities in sports to teach life skills and discipline. In addition to volunteering independently, she holds a board position in the Andy Roddick Foundation.