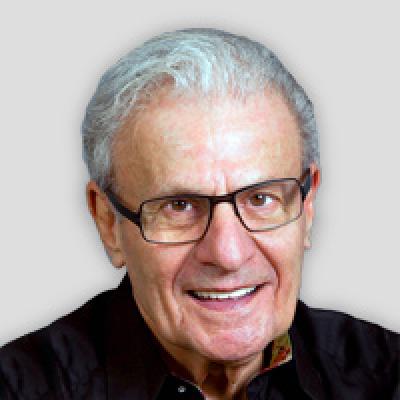 ---
Stan Richards School of Advertising & Public Relations
Email:
IN MEMORIAM
NEAL M. BURNS
Neal M. Burns was born in Chicago, Illinois, July 16, 1933, and died in San Francisco, California, on February 29, 2020. He attended the University of Chicago, the University of Illinois, and McGill University in Montreal, where he received a Ph.D. in Physiological Psychology.
Professor Burns worked on the Mercury and Apollo space programs in the 1960s and held various executive positions at Honeywell, Inc. Following his career at Honeywell, Neal became the Associate Executive Director of the Higher Education Coordinating Commission in Minnesota.
In 1974, Professor Burns founded The Burns Group, an advertising agency where he served as President and Chief Executive Officer. In 1986, The Burns Group merged with Carmichael Lynch, where Neal worked in strategic planning and branding, and became a pioneer in those fields.
Professor Burns was selected as the William Randolph Hearst Lecturer in the Department of Advertising at the University of Texas at Austin in 1997. He subsequently was hired as a Professor of Advertising and Director of the Center for Brand Research in the College of Communication. In 2016, he was awarded the honorific title of Professor Emeritus in the Department of Advertising. After retiring, he accepted an appointment as Honorary Professor at the University of California, San Francisco School of Medicine.
As a faculty member in the Department of Advertising, Professor Burns was instrumental in the development of both undergraduate and graduate courses in strategic planning and brand management. His expertise in these fields and his love of teaching were legendary. He was highly respected both nationally and internationally by professionals and was often sought after as a lecturer and consultant by many business firms, universities, and institutes.
As a scholar, he published over seventy-five papers in a wide array of subjects. His love of teaching made a mark on the lives of many students, who recall fondly how Professor Burns was instrumental in their careers and their lives.
Professor Burns was also an entrepreneur. He participated in a number of startups and ventures. He lent his expertise to businesses, academic institutions, and non-profits, and was always ready to listen to a new idea or a pioneering approach to research.
Professor Burns had a great sense of humor and both a deep love and respect for others. He opened his home to students and colleagues. He was generous with his time whenever he was needed. He had a great love for music and art, doted on his dogs, enjoyed travelling and discovering. His love of life was present in everything he did. Never a follower, Professor Burns set his own standards and challenges; his mischievous nature and his sense of adventure inspired everyone to innovate and experiment.
He was also a powerful influence on his colleagues. His questions and curiosity tempted many to explore different fields and contribute to knowledge. Hundreds of students were inspired by his lessons and helped by his counsel. They continue to perpetuate his lessons by inspiring others and by opening new horizons.
Neal was predeceased by his parents, Jack and Esther Burns. He is survived by his sister Myra Levin and by his beloved wife, Martha Russell, his sons Marc and Scott Burns, his daughter Allison Russell Sullivan and his four grandchildren: Kaylen and Tahlia Burns, and Ezra and Sean Sullivan. Neal also leaves behind many others whose lives he touched. He is remembered and beloved by all who were fortunate to work with him.
Ph.D. McGill University
M.S. McGill University
B.S. University of Illinois