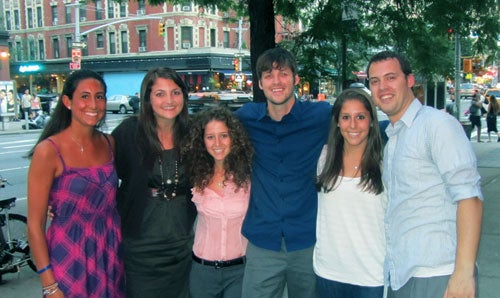 Stickell Honors NYC Interns
Six Stickell interns working in New York gather for an evening out.The interns are (left to right) Jordan McDaniel, University of Virginia (IBM); Cori Schwabe, University of Nebraska-Lincoln (McCannNY); Bernadette Staino, Penn State University (Saatchi & Saatchi); Scott Gilbert, University of Houston (BBDO); Jennifer Brotman, Syracuse University (Publicis); and, Dylan Hulser, Ithaca College (MediaVest).
View the complete list of the 330 Stickell Honors Interns 1989-2019 plus their universities and host companies. (link to attached pdf).