Advertising Graduate Council AdBattle 2017
AdBattle is a single day event where students participate to aid a special non-profit organization with strategic campaigns and designs.
Weekends can be for catching up on school work. Sometimes they are for having Happy Hour extended over several hours, possibly leading into days. Sometimes, if you're lucky, the weekend will present you with an opportunity to give back to the community. The term AdBattle has been a whisper-in-the-wind for many students in the Stan Richards School of Advertising & Public Relations. Few have heard of the rumors and an even more select few have participated in it.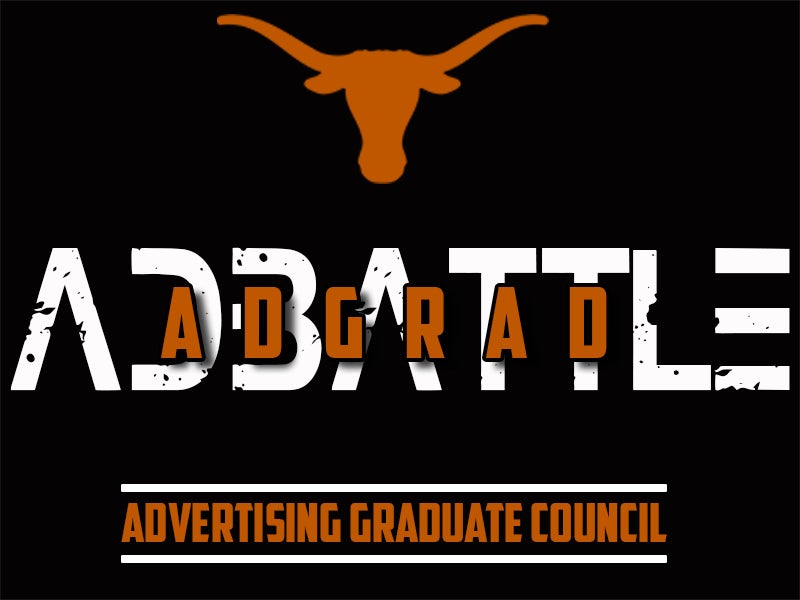 So, what is AdBattle actually about? It brings together the worlds of non-profit organizations and advertising. Run by the Advertising Graduate Council, AdBattle is a single day event where groups are created from the proudly attending students to aid a special non-profit organization with strategic campaigns and designs. In return, you leave with the satisfaction of helping organizations help people. Additionally, events like this helps students update their portfolios with great work.
AdBattle started this past weekend meeting at about 8:30 in the morning on school grounds.  Tasty breakfast tacos were provided by AGC, and the special non-profit organization, who remains anonymous until the day of the event, breaks down their presentation and objective. This year AdBattle participants worked with Keep Austin Fed and they came up with strategies and designs on how to attract more volunteers that met a specific amount of requirements. After information was handed out and questions were asked, AGC then divided up those attending into an even amount of groups. AdBattle participants were given about three hours to come up with how to attract the volunteers needed by Keep Austin Fed. After several hours of hard work, participants all took a lunch break, in which Austin's Pizza was provided by AGC. Attendees then had a few minutes to clean up our presentations and finally presented our ideas to Keep Austin Fed. Once all the groups' presentations were done, multiple representatives of Keep Austin Fed picked their preferred presentation. Of course, they can take all of our work if they choose, but ultimately, there would be only one winner in AdBattle. The winning group consisted of Steve Sohanaki, Ashley Coffin, Martha Gill, Kyle VanderHeyden, and Orlan Elizarraraz.
Skills were tested. Bonds were made. Networking opportunities opened up. The question is, do you have what it takes to compete in AdBattle?