Alumni Spotlight: Lucy Wei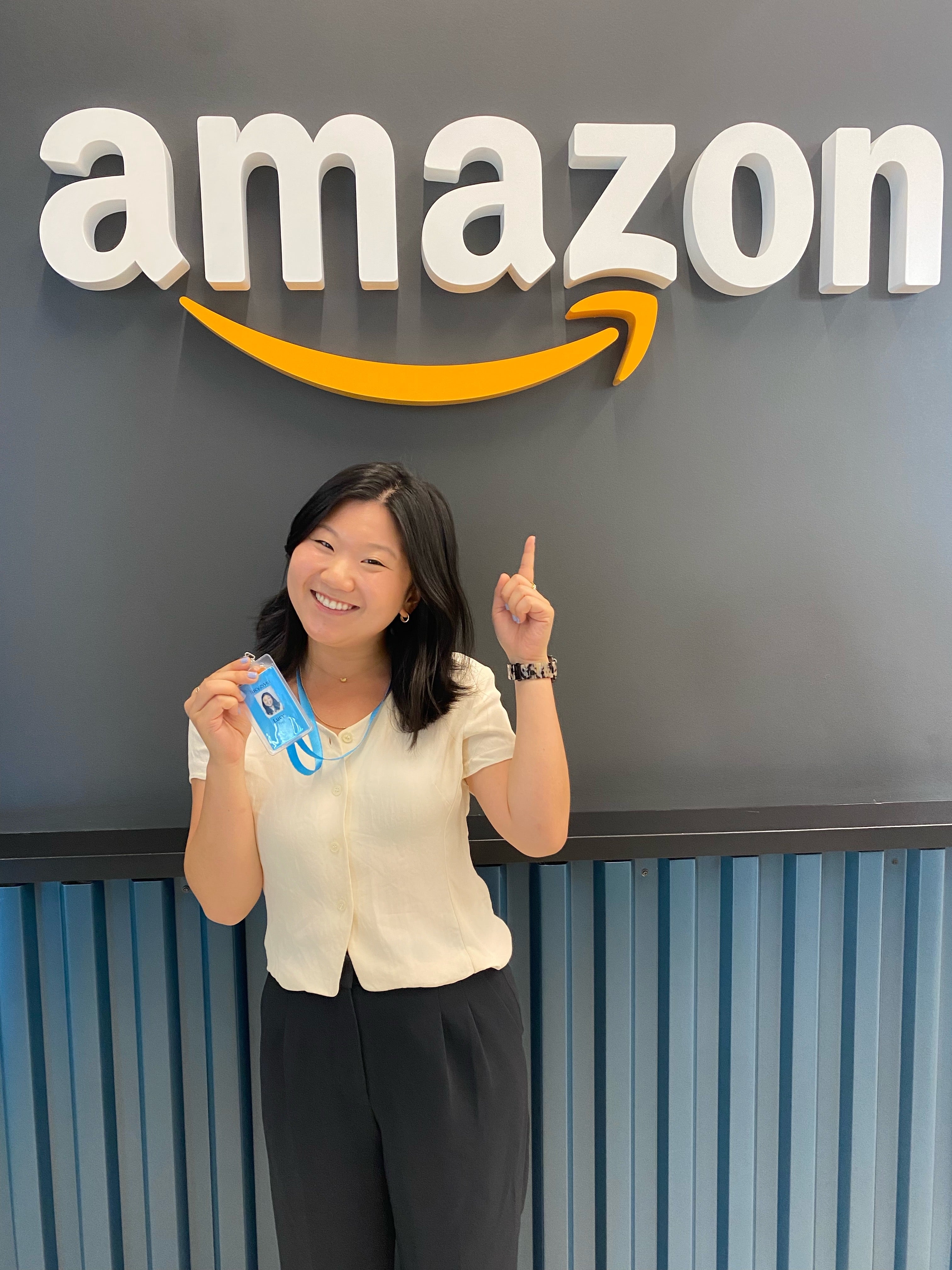 1. What has been your journey from the program at UT to where you are now? 

The public relations program at UT invited a unique, hands-on learning experience that I fell in love with. It was so much more than just lectures in a classroom. I got to create real work with awesome people and just knew that I wanted to prioritize this method of learning wherever I went next. I ended up choosing to go to graduate school, getting my Master's in Management at Georgetown University's McDonough School of Business. What enticed me about the program was its emphasis on a team-based, interactive classroom that I first experienced at UT. When searching for a job after grad school, I knew I had to find a position that would encourage me to pull from both my degrees, wear many hats and cultivate an environment like the one I experienced at both UT and Georgetown -- bringing me to my current position as an Account Executive at Amazon Ads in Washington DC. 

2. What experience or person made the biggest impact on where you are today?

Being a part of Texas Tower Public Relations, the student-run agency at Moody, was the best decision I made. What started as a club that I almost didn't apply to, turned into an amazing community that I got to be a part of during my entire time at UT and co-lead my final year. This agency taught me the importance of teamwork, thinking outside the box, the power of communication, being a leader and so much more. Anyone who is thinking about applying or has the chance to join should absolutely go for it. 
 
3. What sparked your interest in advertising and/or public relations? 

I wish I could share a profound moment where I realized that public relations & advertising was what I was meant to do. Unfortunately, the spark was significantly less interesting than that. During my junior year of high school, we were required to take a career quiz that told me I should consider public relations. With no real idea of what I wanted to do then, I let my quiz results guide me and applied to UT under that major. 

However, this decision ended up making so much sense. I immediately found my community within those in the TXADPR program. I loved my lectures and professors, got to be a part of really formative extracurriculars and had the ability to do internships alongside the curriculum. Public relations isn't common sense -- it's a core part of so many experiences, making it a crucial area to study. I'm lucky to have gone through the program. 

4. Why did you choose UT's program? 

Since I was an out-of-state student from suburban New Jersey, almost everyone asked me "Why did you choose UT?". To me, it was a way to push myself outside of my comfort zone and experience a completely new environment than the one that I grew up in. At UT, I met people from all different backgrounds, introducing me to perspectives that I never would've known had I not come to UT. I left the program more open-minded, transforming into someone who appreciated varying perspectives and invited diversity. 
 
5. What was your favorite memory about the program? (could be a person, place, idea, or experience.) 

Working with my group (Texas HALDEM forever) in Lisa Dobias' Media Planning class brought back the best memories at UT.  Alongside my two roommates and three other incredible Moody students, we spent hours brainstorming, laughing, creating and having "aha! moments" for an entire semester. That project is so brilliant and taught me so many skills that I still use on a daily basis. 

6. What words of advice do you have for those applying to or already in the program? 

To those who are applying, talk to students who are currently in or have graduated from the program (feel free to reach out to me!). You'll get a first-hand narrative of what TXADPR truly is and get access to valuable opinions and tips. I did this prior to applying and it really made a difference when I ultimately made the decision to go to UT. 

To students who are already in the program: if possible, prioritize doing some type of internship! The skills that you gain from the TXADPR curriculum set you up to qualify for all types of internships, in a variety of different industries. For example, while I was at UT, my internships ranged from social media at a sunscreen company to public relations at a news organization to brand research at a consumer goods agency. Real-life, hands-on experiences are an important complement to the curriculum and crucial to understanding what life could look like post-UT. 

7. What was your favorite non-academic pastime while you were a student at UT-Austin?

My biggest tip for anyone at UT is to find a hobby that gives you the ability to explore the wonderful city that is Austin, TX. For me, that meant rediscovering my love for running. One of my favorite things to do was going on a long run, weaving through nature and city, discovering and revisiting the best of what Austin had to offer.