How Xbox handled a late-night leak via social media
After all the hard work, strategy and money that goes into launching new products, especially in tech and gaming, the last thing anyone wants is someone spoiling the surprise.
Unfortunately for Xbox, that's exactly what happened late on Sept. 7. Images and videos of the upcoming Xbox Series S were leaked online around 9 p.m. They quickly spread across tech blogs and social media due to an incredibly low $299 price point. The first official response came at 1 a.m. in the form of a meme without any additional context.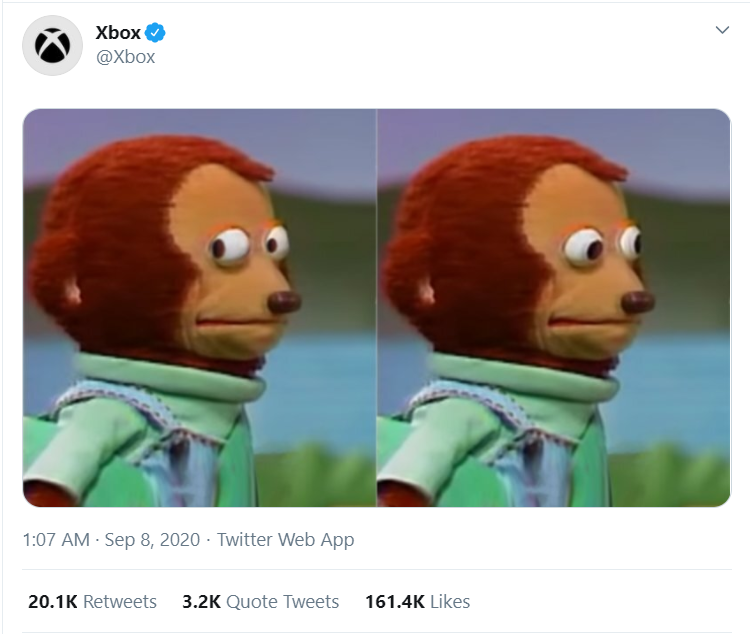 This cryptic response called even more attention to the leaks and caught people off-guard. Xbox went on to confirm certain details about the console through the night while keeping the same light-hearted tone and meme references.
This unique crisis response to the leak of a major console reveal seems to have worked out in their favor. Jack Appleby, a creative strategist at Twitch, created a Twitter thread that explains why. "Xbox made several viral moments out of a bad day." By "hitting the leak [and] promising info soon" with agile responses and tongue-in-cheek humor, they managed the reaction without spoiling everything.
They made good on their promise at a "more reasonable hour" by sharing an official release video, which both assured fans and reestablished their control over the Series S reveal within the span of a day.
Crisis response and preparation are key for good communication, especially on social media, and there are tons of examples like this one for TXADPR students to learn from. Let us know what you think about Xbox's approach to this unexpected leak!