Student Spotlight: Brynna Boyd
    TXADPR had the opportunity to speak with Brynna Boyd, a Plan II and Communication & Leadership major as well as a recent inductee into the Mellow Mays Fellowship Program. The insight into her journey not only expresses the passion and motivation she has, but also demonstrates what it takes to truly make a difference and be successful!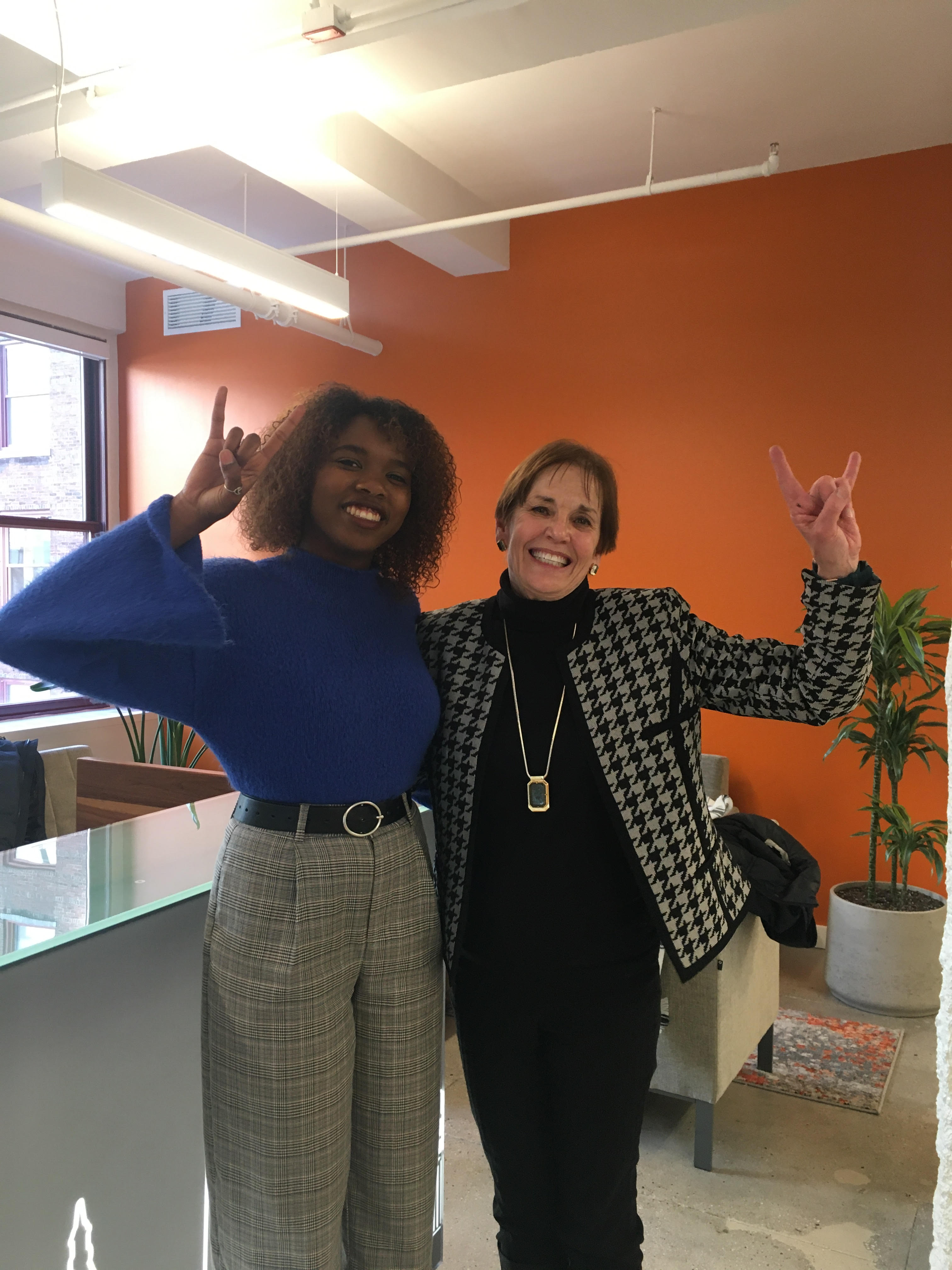 Where are you from; what brought you to UT; what is your favorite thing thus far about living in Austin?
I'm from Flower Mound, Texas. I liked UT because I could be in two pretty small programs (Plan II and Communication & Leadership) while also getting the experience of being on a big campus and research institution. There are so many incredible people and opportunities on and around campus. It's also nice that it's not too far from home. My favorite thing about Austin is that places are open after 9pm and there are lots of things to do!
As a Communication and Leadership and Plan II double major, as well as a Communication Honors Program studnet, how do you find time for your studies and for yourself? What would you say is your favorite thing to do with your free time?
The best part about being in these groups is that they provide a community. Everything I'm doing I get to do alongside lots of great friends; so, studying isn't always the worst. I like to switch up my study locations and do work with friends, but not during quarantine of course. In my free time, I love watching Netflix or Hulu, exploring Austin, and embroidering. 
You just won a Mellon Mays Fellowship. For those who may not be familiar with this program, what exactly is it?
The Mellon Mays program was designed to address the issue of underrepresenation in academia. Fellows work with a faculty mentor to conduct their own research at the undergraduate level and be prepared for post-baccalaureate education. The Mellon program spans across many different institutions who accept cohorts each year, so there are also conferences, workshops, and other events that bring together member institutions. I'm beyond excited to be a part of the Mellon Mays family!
What is your primary research focus during your junior and senior year?
My focus for a while now has been education equity. Different manifestations of this topic have been prevalent in most of my coursework and endeavors thus far and I'm extremely passionate about it. Currently, I'm a research assistant for a meta-analysis on a school-based marginalization in K-12. As I start my own research, I have a few ideas of what this will look like, but the main theme will most likely be student experience. I'm thinking about exploring arts-based education and social/behavioral outcomes, a comparative study with another country, or the experience of historically marginalized groups in college. My faculty mentor for my research is Dr. Drumwright. All of my ideas tie back to organizational culture and systemic factors, so I'm super excited to have her brain to better understand everything through the lens of communication.
Just glancing at your achievements, it is obvious that you are a very driven individual. How do you continue to maintain that drive? Are there any tips you have on staying motivated and focused?
I definitely really like being involed, but I've had to be very intentional about the things I apply for and engage with. I'm really connected to and passionate about the topics I want to research. I'm also very dedicated to the mission of all the student organizations I'm in. Even whem I'm feeling burnt out, I remain connected to the cause and my goals and that makes it easier to stay focused. I also have incredible family, friends, and faculty members who push me forward! My biggest tip is to try and find things you're passionate about rather than just the resume boost. Sometimes you have to just find a job or try something to know it's not for you, but when you can help it, following your interests (even when the're all over the place) is the best option.
Where do you see yourself after graduation?
Fingers crossed for graduate school and more school after that. Maybe someday I'll be Dr. Brynna Boyd!