Bringing the outside in.
With alumni reaching back to 1979, our international web of alumni provide students with insight, feedback, and sometimes that extra "in" to an otherwise closed off hiring process.
All roads lead to Texas Creative as we regularly receive creative directors and recruiters from top agencies in our classrooms who come to inspire and hire the next big brains of the industry. Here are just a few of our more recent visitors:

Creatives in Residence: The bigger the name, the longer they stay.
It's true that we see a lot of professionals come thru our program but only the best are welcomed to be part of our Creative in Residence program. Every year CIRs come to teach classes, give lectures, critique portfolios, hang out with students, and plan for future jobs. That means one-on-one interaction with CCOs, CEOs, ECDs, and a host of other impressive initializations that mean "super high-up advertising creative".
Take a look for yourself.
---
Amy Moorman V.P.,
Director of Creative Services, RPA
Jason Sperling
Chief of Creative Development, RPA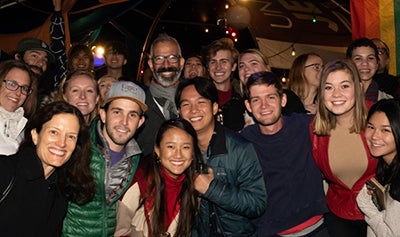 Portfolios that stir hearts and start careers.
Sure, there are plenty of places to start your portfolio, including your living room. However, to build one that stands the test of time through technological innovations, fads, and social media trends you must root it in solid strategy and tell a story that people not only care about but are drawn toward.
That's what we've been teaching for over 40 years and it's why you'll find Texas Creatives at the head of creative teams and agencies all around the world.