We go beyond typical to create an immersive education.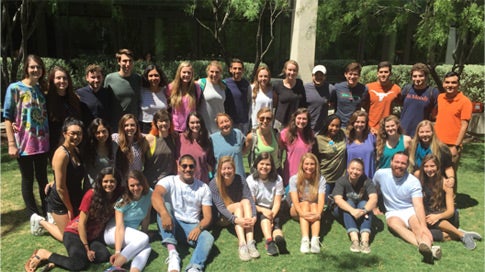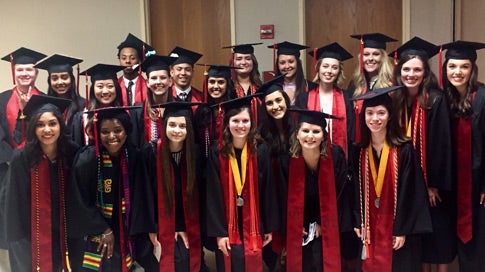 Texas Media & Analytics is about both critical thinking and creating real-time, intense classroom experiences with real brand situations and data.
We employ market simulations and require valuable industry certifications. We wholly support students as they pursue industry level exposure, internships, fellowships, and other opportunities. We regularly compete and win national and international competitions. We take on important primary research challenges, and individually mentor each student along their path.
Finally, we do all of this with a relentless commitment to excellence, diversity, and inclusion.
We foster hybridized artists + scientists.
From innovative idea generators to investigative improvers, Texas Media & Analytics students are cross-trained to bring innovation and accountability into every situation with which they are challenged.
Our students are both thinkers and doers who are fluid in where they want to go and how they want to get there.
We develop core competencies in 5 key areas.
Analytics and Optimization where measurement decisions are made.
How are our efforts doing?
How can we do better?
Are we measuring success correctly?
Are we being truly accountable?
What new stories are the data telling?
---
Account Planning where community decisions are made.
How do we find and investigate consumer communities?
What are they about inside and out?
How can we map out their consumer journey?
How can we behaviorally segment + individualize?
What is the most authentic brand story + platform for them?
---
Content Planning where specific content decisions are made.
How does the brand story and appropriate messaging best distribute across Paid, Earned + Owned platforms?
What editorial calendar should be utilized?
Which consumer communities and which channels align with which messages?
---
Communication Channel Planning where outreach and amplification decisions are made.
Which media channels and other spaces will we occupy in the consumer's journey?
What new technologies are there to consider?
What timing?
What amounts to invest?
What will success look like?
---
Activation where specific investment decisions are made.
Which are the best partners?
What are the most efficient + effective choices?
How do we use data and keep brands safe?
How do we best bring brand stories alive in market?