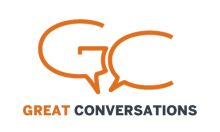 Registration lines in 1959.
The Stan Richards School of Advertising & Public Relations is one of the few schools of its kind, and one of the few with such a rich history.
1914: The first advertising course is taught at the University of Texas.
1947: A Master of Business Administration with a concentration in the "Division of Advertising" is first offered.
1948: Both the Department of Marketing and the School of Journalism formally recognized an undergraduate major in advertising.
1948 - 1960: Students who want a degree in advertising have two choices: the business-oriented Bachelor of Business Administration in Advertising offered by the Department of Marketing in the College of Business, or the communication-oriented Bachelor of Journalism in Advertising offered by the School of Journalism in the College of Arts & Sciences. Graduate courses in advertising are offered in both colleges.
1953: The School of Journalism first offers a Master of Arts in Communication with a concentration in Advertising.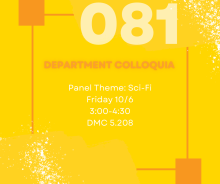 Texas Advertising faculty in 1980. 1. Terry Witcowski, 2. Isabella Cunningham, 3. Len Rubin, 4. Richard Zackon, 5. Jim Larson, 6. Ernest Sharpe, 7. Andy Hardy, 8. Ron Faber, 9. John Murphy
1960 - 1974: Advertising is one of two sequences offered in the School of Journalism.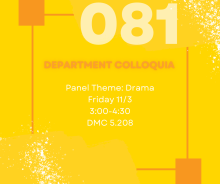 A 1988 UT Advertising Club trip to Dallas to tour local ad agencies Tracy-Locke and The Richards Group.
Fall of 1974: The Department of Advertising is established in the College of Communication, to meet the increasing needs of advertising education.
1976: The M.A. program is established in 1976 and the Ph.D. shortly thereafter.

1999: Public relations is incorporated into the department's undergraduate curriculum.
2014: A $10 million development campaign establishes the Stan Richards School of Advertising & Public Relations.
Contact Us
---
Director
Natalie Tindall
Isabella Cunningham Chair
Associate Director
Laura Bright
The University of Texas at Austin
Stan Richards School of Advertising & Public Relations
300 West Dean Keeton, A1200
DMC 4.338
Austin, TX 78712
512-471-1101 main
512-471-7018 fax
email: advertising@austin.utexas.edu
---
How to Get Here & Where to Park
Stan Richards School of Advertising & Public Relations is located
in the G. B. Dealey Center for New Media (DMC) 4.338
DMC is located at the northwest corner of Dean Keeton St.
(formerly 26th Street) and Whitis Avenue.