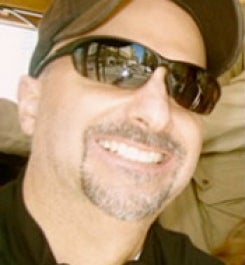 For two decades, Brent Ladd has worked at GSD&M's Idea City providing creative leadership and vision for many of the agency's clients: Southwest Airlines, AT&T, BMW, the U.S. Olympic Team, YMCA, AARP, DividedWeFail.org, Walmart, BBVA Compass, The Discovery Channel, Yellowpages.com, Haggar Clothing Company, HD radio, 7-Eleven, Seaworld, San Antonio Spurs, U.S. Air Force, Texas Parks and Wildlife, Texas Tourism and the American Red Cross.
Along the way, his work has been recognized by all the major advertising shows, including the One Show, CA, Archive magazine, Clio's, New York Art Directors, D&AD and the Cannes Film Festival.
More importantly, his work has made a demonstrable difference in the marketplace.
In 2007, the BMW Holiday Wish Event resulted in the best ever December sales for the carmaker, with a 17 percent jump in deliveries over the previous year.
USA Today recognized one of Ladd's Southwest Airlines "Wanna Get Away" campaigns as one of the most memorable and effective of 2005.
He was part of the creative team that helped pioneer the DING! desktop application for Southwest Airlines, a first in the airline industry.
Before coming to GSD&M's Idea City, Ladd's agency experience included a stint at Bozell & Jacobs and later Tracy Locke/BBDO.
Ladd is a founding board member of the Peace Council Foundation, a nonprofit organization that produces creative on issues of social consequence. Some of the accounts Peace Council has created advertising and design for are Caritas, the Children's Advocacy Center, AIDS center of Austin, Community in Schools and The Texas Monthly Volunteer Campaign.