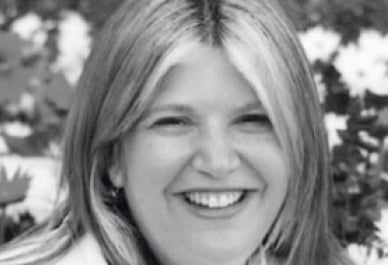 Terri Meyer is a University of Texas at Austin renowned alumni. Her love for advertising started early in the Texas Creative program and continued to grow as she worked her way up the industry ladder.
Today, Terri works on a number of high profile accounts at one of the largest global advertising networks in New York. For the past 12 years she has worked at DraftFCB and now oversees Gerber, Pinnacle, and many large brand names within Kraft, including Oreo and Planters.
The following video and interview link will give you a pretty good idea of the places Terri has been and the successes she has enjoyed along the way. To say that she is a dynamic and fascinating woman is an understatement. Hook 'em!
Interview
Conducted by Lauren Johnson
Give me a brief timeline of your experience in the advertising industry.
My first job in advertising was in St. Louis at a place called Kenrick. I worked on Kelly Tires and a lot of Industrial products. I learned a lot about small businesses, and thought that's what I wanted to do for a while.
I then became a writer and was an assistant creative director. But, I realized I just couldn't deal with the pressures. So I went back to art directing. I worked on Stucky's roadblocks and a local cream cheese company. Really glamorous stuff!
I then went to Gardner-division of Wells Rich Green. There, I did my first big TV spot for 6 Flags. I got to go to LA for the first time, and I worked on Ozark airlines, TWA, and Purina. I got to see my stuff everywhere and it was my first legitimate job in the advertising world.
I then worked my way up through Gardner and went to Darcy (St. Louis), where I worked on Anheuser Busch, Mars, Southwestern Bell, Ivory Shampoo and became a Creative Director. I eventually went on to be the VP. My partner moved up and I told my boss that I deserved to be a VP also. You HAVE to make a case for yourself and believe that you deserve it, and I felt that I did.
I then went to Chicago and was at J Walter Thompson -- one of the worst careers I've ever had. I needed a life change and thought that Chicago was going to be my big move, but I hated my job. I worked on Kelloggs, Brookefield Zoo, Kraft and was worked to the ground.
I committed career suicide. We had a big meeting on a Sunday and I went nuts and I walked out and slammed the door. My former partner told me to apologize and tell them that I had lost my mind and I got my stuff and got the hell out of there!
I then went to Darcy New York. When I got to New York, I was like, "what was I thinking not coming here sooner!?" I ran the M&M and Mars brands here, worked on Bounty, Kraft, and Red Cross. One day, I called my boss and said "Are you getting me the birthday present I want?" And it was for Sandy to be my partner. On my birthday the following week, Sandy walked in with a big yellow ribbon around her neck. And we've worked together ever since. It's so important to have a great teammate in this business.
We then went to J. Walter Thompson, New York on Kodak and did an Olympic spot, worked on Clairol, Weight Watchers, Schick and introduced a new razor, we were working for the author James Patterson. He was Chief Creative Director and was an amazing and brilliant person to work with.
Now I've been with DraftFCB for 12 years and our biggest client is Oreo. We recently shot an ad where a baby elephant and little boy are having a milk drinking contest. It was such a feel good ad. Oreo is a great client because we can have so much fun with the ads. We also did the Planters peanut perfume spot for the Super Bowl.
What is your exact position at DraftFCB?
I am executive vice president and executive creative director. My partner and I run Kraft, Pinnacle and Gerber.
What inspires you?
Have a really good strategy. A lot of times Creatives are asked to make up for a lack of one. You know when the strategy is on track because it's really easy to come up with ideas when you have a good one.
As a creative if you can think strategically, you will be successful. Other wise, you will have to lean on other people too much.
Working for Pro Bonos is also very inspiring. Everyone should work with non-profits at some point.
Also, it's important to come up with an irrefutable truth. When you do something for a good cause, it is so easy to become inspired.
Do you see a lot of creatives losing sight of strategy?
When you're young it is easy to lose sight, but the longer you work you learn to think strategically and learn to know what matters. The better you become at having a focused purpose, the greater you'll be.
What are some of the common mistakes that young people make when their first coming into the business/What advice do you have?
It is really hard work. You must have tenacity. It's the people who keep coming back and coming forward with new ideas that make it. You must be hungry and really want it. You have to be ready to work hard and you have to love the business.
Biggest advice though is to always be media neutral and be open to newness.
Whats the biggest recent tool of innovation that has helped push advertising to be more successful?
YouTube. With TiVo being what it is now. It makes it social. People pass along ads they like and there are some that will even try to copy and remake it. It really is flattering and it creates conversations among a ton of people.
Who's the most innovative person you've come to know in the business?
James Patterson. He was my boss at J.Walter Thompson and he is the famous author of many, many books. He is the smartest person I ever worked for. You would take him a problem and he could cut right to the heart of it and tell you what to do in a matter of minutes.
What is your favorite ad of all time?
The Evian babies roller skating. I think it is impeccably produced, amazing and is a true testament to creativity.
Favorite advertising books?
The One Show, Archive, The Art Director's Book, Communication Arts.
Favorite ad sites?
adsoftheworld.com and adage.com/creativity (formerly, adcritic.com)
Hobby:
Photography. I've had two shows. One was photographs of India. The other is coming up on Oct. 22 at the Hosfelt Gallery in New York City -- it is photographs of Cuba. Also, travel. I've been all over the world and it feeds my photography passion.
Vacation Spot:
Loved India, Egypt, Viet Nam and Africa most of all.
City:
Paris. The most beautiful city in the world.  
Food:
Sushi. And of course, potato chips.
Thinking spot:
The Musee D'Orsay, Paris in the impressionist section.  Or if I'm closer to home, The Metropolitan Museum of Art in NYC.
Movie:
Annie Hall
Quote:
"You work really hard to get there and there's no there there." -- Gertrude Stein.