Awards News from AAA Annual Meeting
Despite the snowstorm, the American Academy of Advertising celebrated its 60th birthday at its annual conference in NYC this past weekend.
The Richards School was represented in important ways at the awards luncheon:
Rachel Lim and So Young Lee won the Top Student Paper Award for their paper,
"Industry Credibility Matters in CSR Communication: Examining the Interplay between Industry Type and Message Type."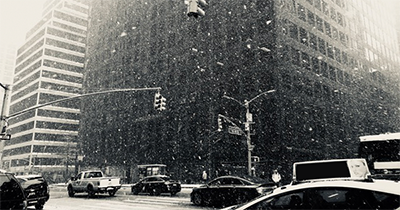 Andy Jeong won the AAA Doctoral Dissertation Grant Competition for his dissertation proposal, "Listening To Health Message as Future Self: Impact of Mental Time Travel on Self-Verification and Effectiveness of Health Message." His supervisor is Mike Mackert.
Joshua Ryoo and Rachel Lim won AAA Graduate Student Travel Grant Awards.
Deborah Morrison,  (UT PHD) won the Teaching Excellence Award. She is now on the faculty of the University of Oregon.
Jerome Williams, a former faculty member at the Richards School, won the Kim Rotzoll Advertising Ethics and Social Responsibility Award. Jerome is currently the Provost and Rutgers University—Newark.
Former Richards School doctoral student Mark Yim, an assistant professor of Marketing and the University of Massachusetts at Lowell, won the Journal of Interactive Advertising's Best Reviewer Award.