MAIP Spotlight: Brennen Cooke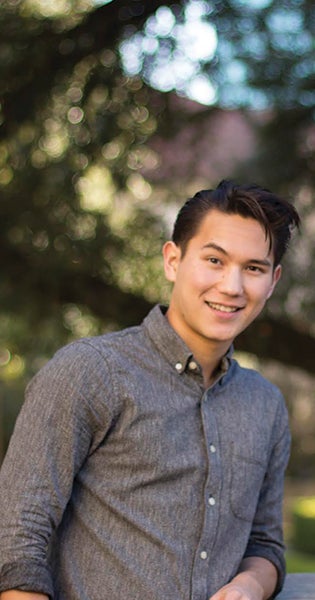 1. What's your major, classification, and hometown?
I'm a senior advertising major from a small town south of Houston called Lake Jackson, TX.
2. What made you apply for Multicultural Advertising Internship Program (MAIP)?
I had heard from a few friends that it was a great opportunity. I did a little research and I was hooked.
3. What was the most difficult part of the application process for you?
The video. Definitely the video. Trying to explain my "uniqueness" in 2 minutes was tough stuff. I also don't think I have a great camera presence, so during the editing process I was constantly asking myself, "Do I really look like this?".
4. Where will you be interning this summer, and in what discipline?
I'll be with The Community in Miami, FL as a copywriter.
5. What interests you most about the company you'll be working for?
I actually hadn't heard of the agency when I first got the offer, but I did a little googlin' around and started to get stoked about it. They make work for today's more "culturally fluid" world - one where people can move seamlessly between culture and subcultures undefined solely by ethnicity. They have some fun clients like Corona, BMW, and Converse; and offices in Miami, New York, Buenos Aires, and London.
6. What's something you've always wanted to see in the city you're interning in?
The beaches. Don't worry - I'll wear sunscreen.
7. What advice do you have for students thinking about applying to MAIP in the future?
Just go for it. A lot of work has to go into that application, but it's worth it. I'd also say to only apply for disciplines that you're really interested in. The creative ones make you do an extra project, and it seems like that turned a lot of people off from applying (maybe that's why I made it).
Check out Brennen's portfolio at www.brennencooke.com.
MAIP (Multicultural Advertising Intern Program) aims to increase diversity in the advertising industry by giving talented students professional development opportunities and summer internships in their respective disciplines. Check out the MAIP website for more information if you're interested in applying next fall!