Spreading the Good Word: A Conversation with Guest Speaker Rob Baird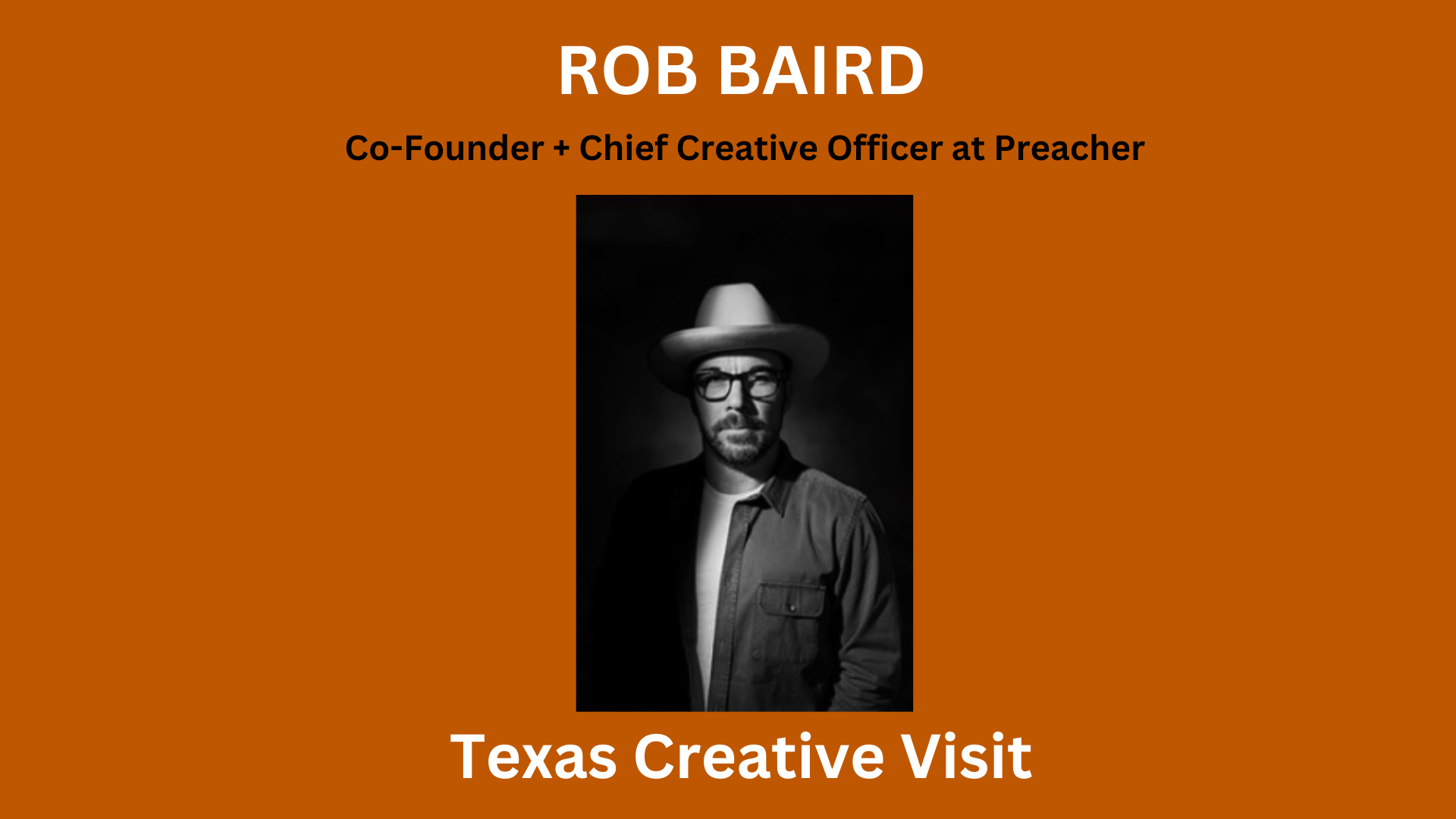 Rob Baird, the Co-Founder and Chief Creative Officer of Preacher, who is also a 1996 graduate of UT's Texas Creative program stopped by campus to have a chat with Texas Creative students about his creative company, finding your place in the industry, and following your passions. 
Based in Austin, Preacher is a full-service creative company founded in 2014 that was created to spread the "good word," which to Baird, means sharing stories in cool and compelling ways.
Baird has worked in several different cities throughout his career, including New York, Boston, and London, but he has now found himself back in Austin with the goal of finding a little more soul in the business. Preacher aims to make work that moves people and evokes a reaction from the audience. Baird spoke about the importance of believing in the products and people you are working with, saying that the people who are in this industry are some of the most odd, creative, weird, and amazing people. He also expressed that advertising is so much more than just the salary. 
When it comes to finding your place in the industry, Baird said to take hospitality and warmth with you wherever you go because it will take you far in your career. He also said to find a place where you can experiment and are free to be wrong. When it comes to your working environment, Baird encouraged everyone to decorate their space and make it their own, even if it's a cubicle. 
Following your passions is something that is easier said than done, but Baird urged students to not let their passions get stomped out by reality but instead, continue following your passions until they are your reality. 

Lastly, he left everyone with his 6 personal commandments, which are:
Start with truth

Really know and love your audience

Look far and wide for your references

Stay optimistic 

Make something you would want to see everyday

Work hard and be nice to people