Class Summary: ADV 447 Art Director's Seminar & ADV338L Copywriting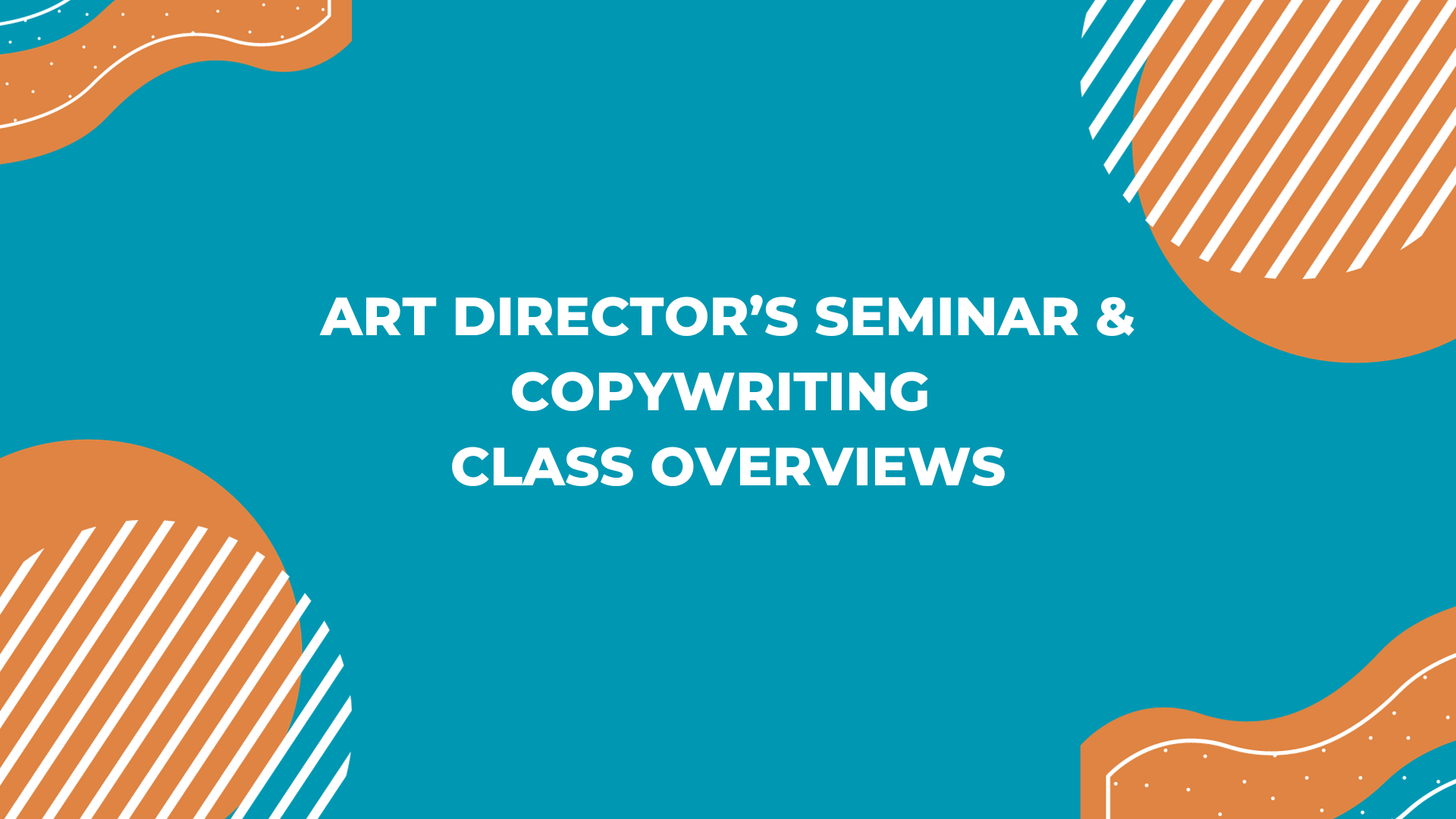 With registration for the Spring 2024 semester quickly approaching, students have begun looking through the course schedule. As they are in this process of picking out their desired courses, we bring to you two unique and thorough courses any budding advertiser would want to consider - Art Director's Seminar and Copywriting. 
ADV 447 Art Director's Seminar
Taught by Rohitash Rao, this course focuses on helping students become better visual communicators. Throughout the class, students learn about and experiment with a variety of visual communication mediums including typography, photography, graphic design, and film. You can expect assignments like creating a cover for the New Yorker magazine or producing a 2-minute short film. Each assignment is planned and designed to help students hone their creative thinking skills, and by completing 10 creatively challenging assignments, this class hopes to enable them to build their own creative style by the end of the semester.
If you have an interest in visual communication and art direction and are looking to push your craft to new heights, this is a good course to consider. To register for the class, you will need to be a part of the Texas Creative sequence and have the instructor's consent. In the upcoming Spring 2024 semester, this class will meet on Tuesdays from 5:00 - 8:00 p.m. at DMC 4.206.
ADV 338L Copywriting
If you want to fine-tune your craft of copywriting, this Copywriting course led by Matt McCutchin is the one for you. Each week, students are tasked with writing for clients and brands of their choice, introducing them to different copywriting domains including taglines, OOH, body copy, radio/audio, and more. You are also taught how to build a brand's voice, consider the customer touchpoints, and work on different narrative styles among other practices that prepare you to think from the shoes of the brand and for the customer. Assignments for this course are writing-heavy and include drafting a brand manifesto, creating a campaign-ready tagline with a distinct voice, and writing out-of-home billboards for Austin's celebrated El Arroyo trailer sign on 5th Street. Fall 2023 students of this class were even asked to submit their headlines to El Arroyo, so watch out for their work when you are driving by 5th Street.
Ideal for those students midway through completing the Texas Creative sequence, this course is also open to all advertising students who love words, simplicity, and people. In Spring 2024, this class will meet virtually on Tuesdays and Thursdays from 2:00 - 3:30 p.m. To register, students should have obtained at least a B in ADV 325 and have the instructor's consent.