Student Spotlight: Ginny Griffin - The Gal behind @texasfoodgawker
Ginny Griffin, advertising major graduating this May, jumped head-first into the world of food blogging the summer before her freshman year at The University of Texas at Austin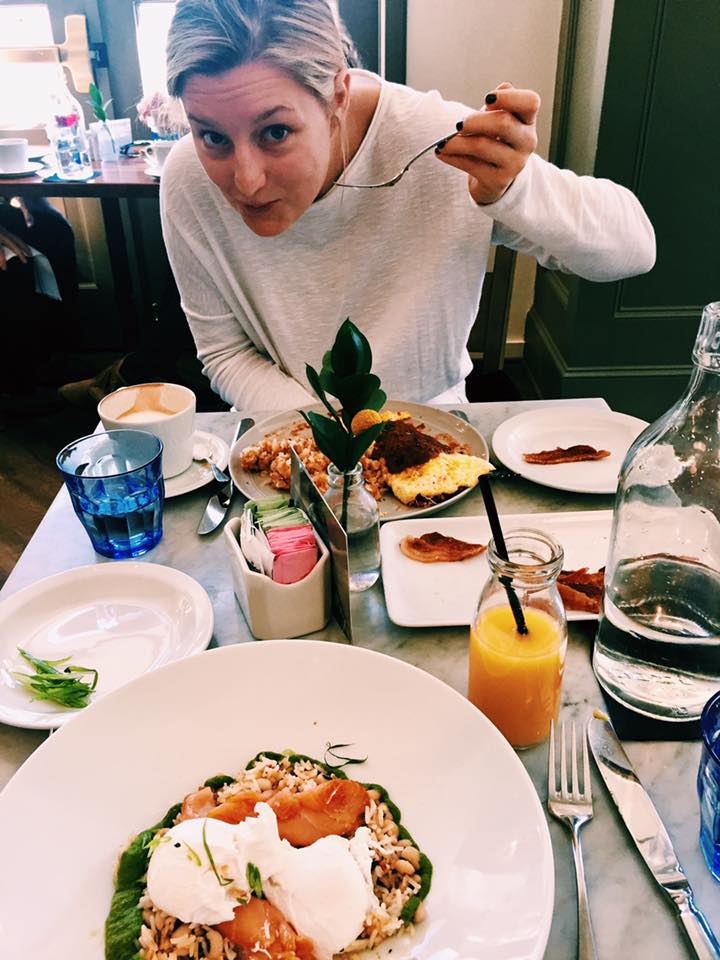 Austin, Texas: The birthplace of Matt's El Rancho and Hopdoddy's, Franklin Barbeque and Uchi Sushi. True Austinites feel the pain as their paycheck takes a major hit thanks to these irresistible eats. It comes with the territory.  
Ginny Griffin, advertising major graduating this May, jumped head-first into the world of food blogging the summer before her freshman year at The University of Texas at Austin (UT). Four years and 15k+ Instagram followers later, @texasfoodgawker is your greatest go-to for Texas grub.
When did you decide you wanted to be a food blogger?
I began my Instagram account the summer going into my freshmen year of college, just as a way to document the yummy food I was eating. I've always loved food and social media, so I guess somewhere along the way I realized I wanted to make my account more serious about blogging.
What gave you the idea for @texasfoodgawker?
I wish I had a cool story for what gave me the idea… I really just made it for fun. Since I was moving from Houston to Austin for college, I decided to go with the "Texas" part. I thought it would be fun to show people delicious food from all over the state.
When did your blog really start to gain traction and recognition?
At the beginning, I really just followed some friends and restaurants. But once I realized I could really gain traction, I would follow restaurant accounts and those who already followed Austin/Houston food Instagram accounts, with hopes that they would follow me back. I also would get 100+ followers in one day when a bigger account, like @foodintheair or @sweetsandsunsets, would repost me.
What have you learned from doing @texasfoodgawker?
I've learned a lot. Brands have started to ask for my sponsored post rates, so I've had to learn about CPP (cost per post) based on engagement rates. I've also had to learn about legal matters, like understanding contracts and FCC requirements. I like to think I've learned a lot digitally –like what works and what doesn't on social media. The account has taught me how to keep things organic and interesting on an ever-growing "#sponsored #ad" platform.
Any fun perks?
I get a lot of emails and messages from restaurants/brands about coming out to try their restaurant for free. I also get a lot of packages with free food or drinks, and I've done some partnerships with compensation.
Top three favorite Austin restaurants?
I have to say Elizabeth Street Café, Wu Chow and Perla's. I have a lot of runners up, though.

What's on the horizon for @texasfoodgawker?
I'm in the process of making an actual blog! I want it to be a place where people can read about new restaurants or check out my favorite burgers, queso, etc. around Texas.

What do you want to do post-grad?
I'm hoping to do something with digital marketing – ideally within the food and hospitality industry.

Want to meet and work with awesome, talented people like Ginny? Join the TAPR Team! Taking applications for Fall 2018 now.