Advertising and PR Resources You Didn't Know About
Here are a few resources that you may not know about that could be useful throughout your college career.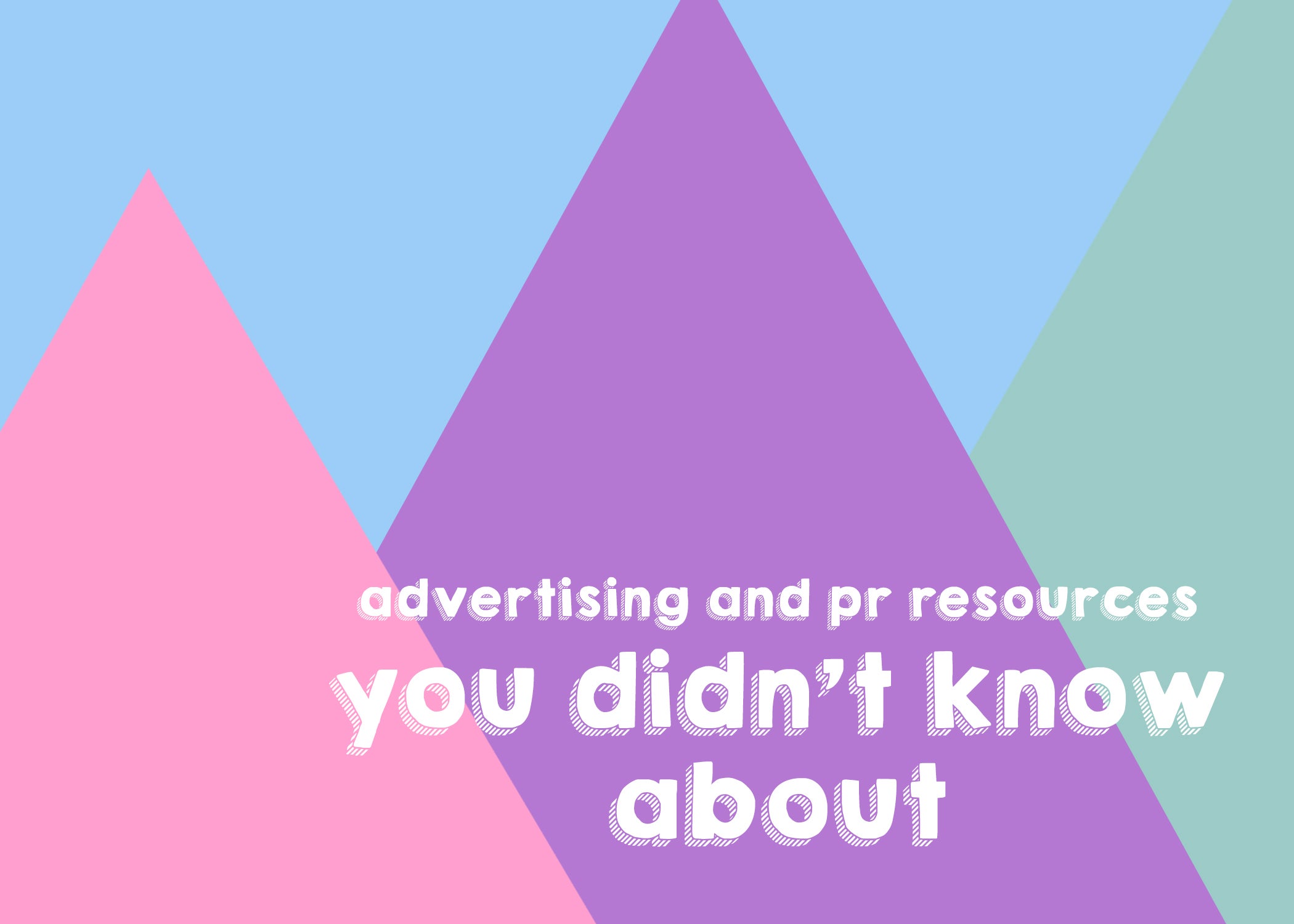 There are many great things about being a part of a top rated advertising and public relations program. Aside from the intelligent students and world class faculty, are you taking advantage of all the resources that the Stan Richards School has to offer? Here are a few resources that you may not know about that could be useful throughout your college career!
Pre-Law Advising
You've been to the advising suite on the second floor of Belo to meet with an advisor. You've probably been to the bi-annual career fairs, resume reviews, or on-campus interviews. But did you know that Communication Career Services also offers pre-law advising? CCS Director, Debbie Kubena, is also a pre-law advisor who can help you decide which law school is right for you, inform you on application procedures, and recommend helpful resources to help you ace the LSAT. If you've ever thought about going to law school, this is the best place to start.
Production Equipment Checkout
If you've ever been in need of production equipment for one of the many project-based courses taken by advertising and PR majors, the equipment checkout desk is the place for you. Find all the things you need to photograph the perfect print campaign or film a groundbreaking commercial. All you need to do is head to HSM 2.102 on weekdays between 8AM-5PM and talk to a worker about your needs. Find anything from microphones to recorders to cameras and much more.
Digital Media Labs
After filming or editing your masterpieces, you'll need a place to put everything together. The Digital Media Labs are the perfect place for this. These labs are available to all Moody students and are decked out with state of the art features. Utilize resources like the Adobe Creative Suite, Final Cut Pro, stylus tablets, card readers, and more. They are spread throughout various rooms in the CMA. Find more information about the features of each lab and how to make a reservation here. Workstations are available by first come, first served reservation.
Advertising and PR LibGuide
There are more efficient ways to find quality information than just doing an Internet search. The University of Texas Libraries system has an online guide dedicated to helping you find the best advertising and public relations resources for your reports and projects. Look through organized academic journals, news articles, advertisements of all mediums, rates and reports, and much more. This guide is a great resource for helping you find specific, relevant information fast. For your next research assignment, save yourself some time and look here first!
Writing Support Program
The Moody College has specific writing support programs for each communication major. No matter how many writing assignments you've completed in your college career, a pair of fresh eyes can do wonders to help make your writing the best it can be. Moody has coaches dedicated to helping you perfect advertising and public relations writing. Whether you're writing a press release, article, or essay, these coaches can help you revise your writing so that you're always confident about the quality of the work you're turning in.