UT Master's in Advertising Named #1 in 2021
The University of Texas Master's in Advertising program has recently been named number one in the nation for 2021. The degree program offered at the School of Advertising and Public Relations stands above the rest because of the classes and unique experiences offered.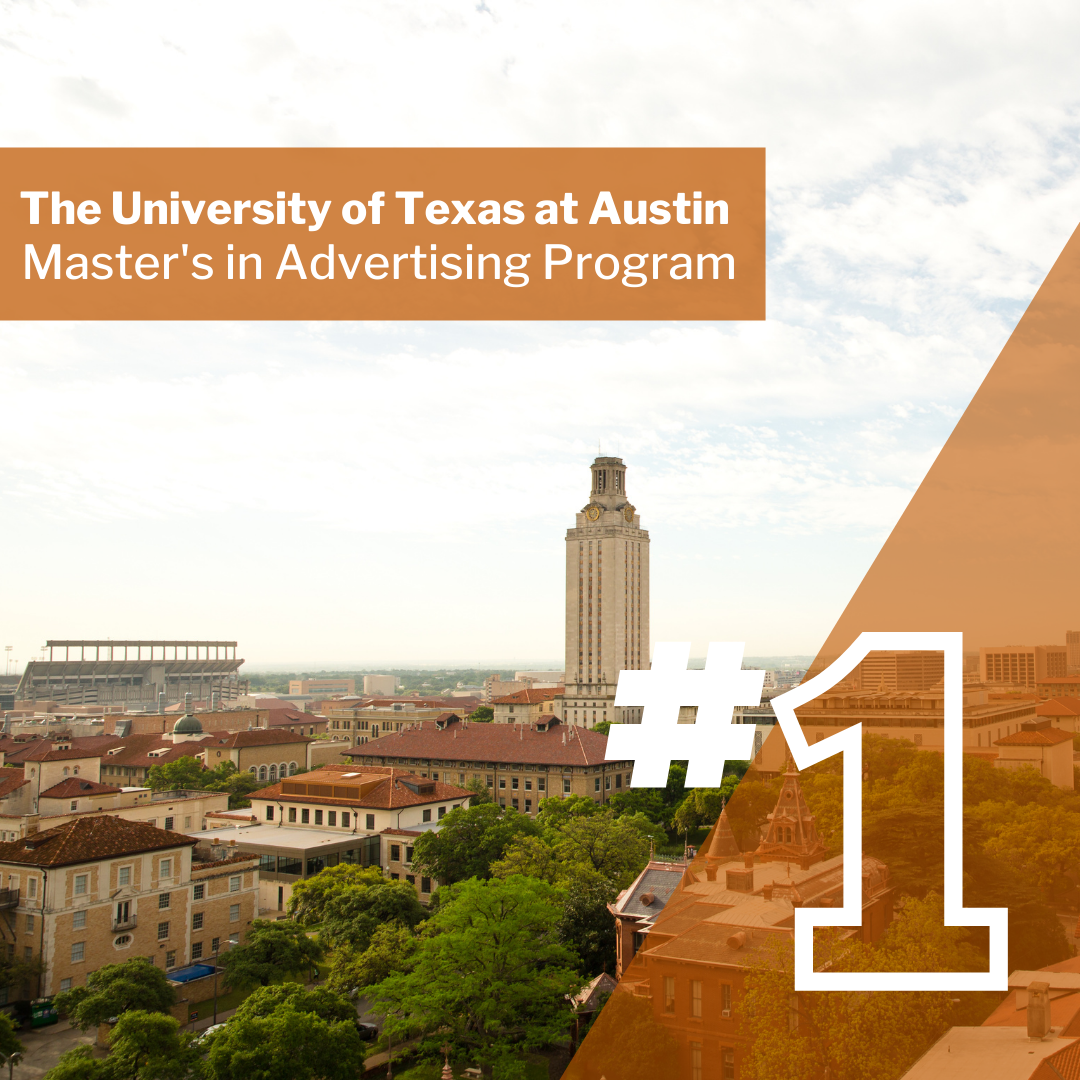 This Master's in Advertising program at UT is special because of the student's unique ability to customize their coursework. First year Advertising Master's student Miya Leykauf says, "Being able to focus my studies on a specific topic allows me to dive deeper into a topic that I'd like to pursue professionally. This ability will help make my future transition to the 'real-world' much smoother." 
Within this program there are different tracks students can choose to take. Students can apply to be a part of Texas Creative, Texas Immersive, and Texas Insights and Analytics, all of which are course tracks with specific careers in mind. Graduate student Max Harberg says, "The ability to pick and choose from a variety of class offerings allows me to 'build' a major that fits me."
Through a diverse collection of core classes, electives, minors and these specializations, students can create a path that makes the most sense for them and their futures. Whether the student wants to be an Art Director, Account Planner, or beyond, they can set themselves up for success through this graduate program. 
"Sure, we are all technically 'Advertising Master's students,' but there are so many niches within advertising. I am a part of Texas Creative, Texas Immersive, and am even taking classes in McCombs. This creative liberty allows me to build a program that will help me and my intended career path," Harberg says.
Unlike other programs, UT offers a Ph.D. in Advertising, making it stand out. This is not the first time that the Advertising program has been at the top of its competitors. The University of Texas Master's in Advertising program has been in the top three advertising programs for the past 20 years. There is no doubt that there is a big, bright future in store for the program's students. 
You can read more about this incredible accomplishment on the UT website here and here.