A Word from Samantha Fulgham
We at TXADPR had the privilege and pleasure of interviewing Bumbles' very own Chief Creative Marketing Officer, Samantha Fulgham. Samantha, who has worked at Bumble since its beginning, was happy to share her creative process with us as well as walk us through her journey of becoming a top leader in the industry.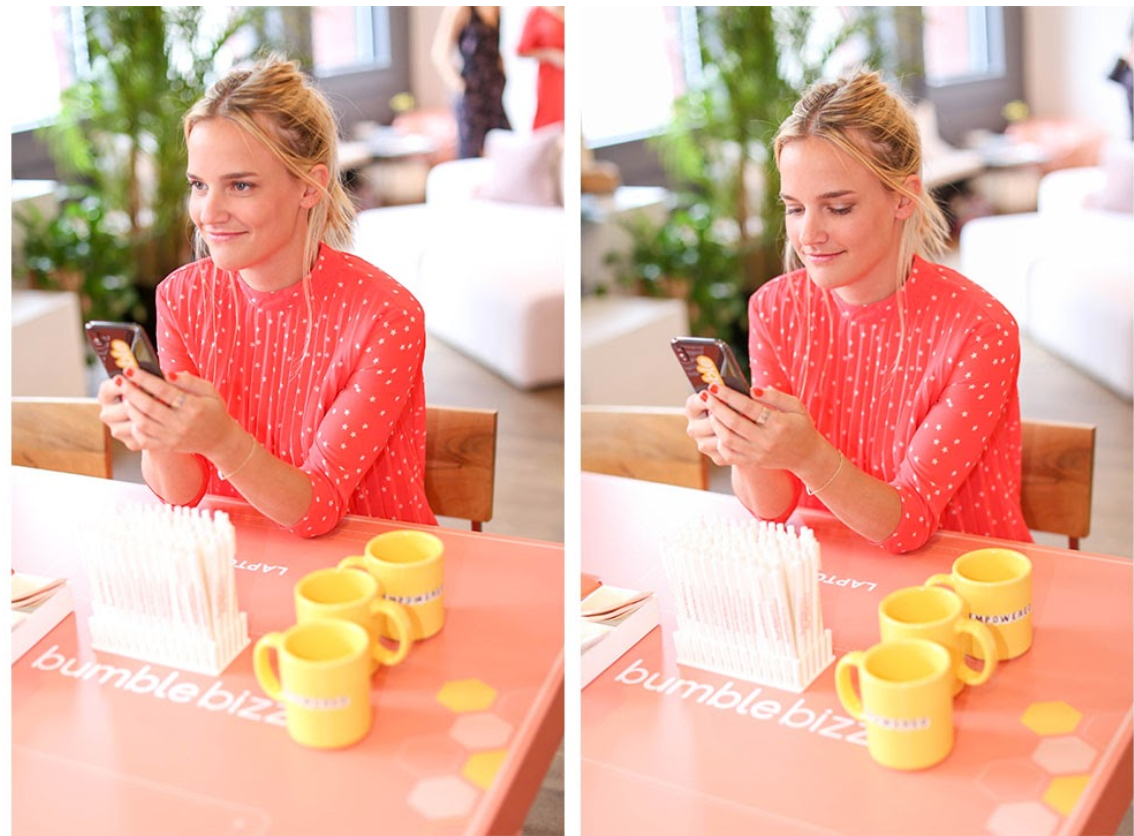 How did you find yourself in this career? Was it something you have always wanted to do?
To be fully transparent, I never knew my passion until I started working for Bumble. I got involved with Bumble even before the app launched in 2014 — when I was still a college student at the University of Alabama. When our founder, Whitney Wolfe Herd, first shared her idea of creating Bumble and her vision for empowering women to make the first move, I immediately wanted to get on board. The mission and values of Bumble resonated with me and I wanted to help Whitney create a platform and community that make women feel more empowered and equal in their relationships. After joining the team, I put college on pause to focus on Bumble full-time. As we've grown from a team of 4 to over 120 across the globe, my role has expanded a lot, but my primary focus is bringing Bumble's mission of kindness, respect and equality to college-aged women. I've helped to build the Bumble Honey College Ambassador Program as well as scale our field marketing team globally and beyond college marketing.
 What does a typical work week look like?
As the Chief Creative Marketing Officer, I work across the entire Bumble marketing team. This means that I essentially act as a creative resource for the company, whether that's strategizing with the field marketing team on fun and innovative ways to generate buzz around Bumble to grow brand presence or finding a way to engage with college-aged users more meaningfully by organizing initiatives that align with our mission and values. On any given day, I am getting feedback from our ambassadors on the ground, but this week I have been strategizing how Bumble is going to support students during spring break and Sexual Assault awareness month in April. We are always looking for new ways to add real value to our users and college students across the country.
What does your creative process look like when coming up with new content and ideas?
To assure we are in the pop culture conversation, we have to keep our pulse on what's happening in real time. We have a Slack channel for anything and everything that the world is talking about and engaging in. But, the real evolution of our marketing efforts and our product have come from listening to our users.
How do you overcome creative blocks in your work?
One exercise our founder, Whitney, taught me to think has changed my way of working. I'll think of a product I love and use and put myself in the mindset of their head of marketing. How could I best speak to their consumers? What would stand out for them as a brand? Sometimes I will find myself coming up with entire campaigns for other brands. Since Bumble is an invisible product and is offering something to all consumers (human connection) I can find a way to tie those ideas back to Bumble's mission.
What are some tips when building a brand?
To put simply: solve a problem and lean into your mission.
How has the Bumble marketing efforts expanded since it was founded?
While Bumble launched in 2014 solely as a dating app, our founder Whitney always envisioned a product that could cultivate more than romantic relationships. When the dating side became successful, we almost immediately saw a need to create a similar space to find friends and business connections. We had users who were using Bumble Date, not to find a romantic partner, but to specifically find friends or network. Their profile bio would specifically say: "I'm looking to network" or "Not here to date! Just looking for friends". We are the first dating app to evolve into a social networking app and, even with that change, we are still able to remain committed to the "women first" approach we take to helping our users find empowering connections — whether that's love, friendship, or networking. Our users who are married and in relationships can hide Bumble Date from their app- and it is time stamped for accountability- so they can use Bumble Bizz and Bumble BFF without any concerns about being "on a dating app". We want to emphasize that all relationships are important, not just romantic ones.
What characteristics do you look for in a potential hire?
Hustle, mission, and brand. If the candidate aligns with all three of these and has a clear vision of where they can add value to the team, they should be considered for hire.
For someone just starting out in the creative industry, what is one piece of advice you would give them?
Take risks. Trust your gut. And always make sure the purpose of your work ladders up to your brand's mission.
You have been at Bumble for a while now, what keeps you motivated?
Besides the creative and empowering culture on our team, the success stories keep us all motivated! During our monthly, company wide meetings, we feature a few recent success stories that are physical evidence directly tying back to our daily commitment.
Where do you see yourself in 10 years?
If I'm lucky, I'll be right here!
At TXADPR we know that insight into the industry is valuable, especially from top leaders such as Samantha. We believe there is a lot to learn from real life experiences, and having industry professionals willingly sharing their knowledge and words of advice can only better the next generation. Make sure you continue following our Words From The Industry and let us know what questions you would like answered! Remember to connect with TXADPR on all of our social media platforms.