Alumni Spotlight: Thanh Ly
Thanh Ly, a Texas Creative graduate, is living every ad student's dream of starting their career in the Big Apple.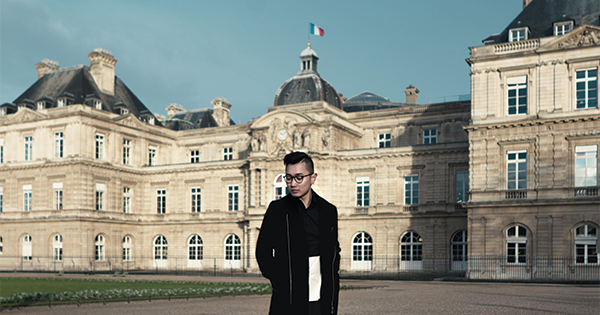 Thanh Ly, a Texas Creative graduate, is living every ad student's dream of starting their career in the Big Apple. We reached out to him to get his thoughts on working and living in New York and how his time at The University of Texas at Austin has influenced him.
1. What made you choose to major in advertising?
Funny enough, it was an accident. I was an undeclared major at Moody and at my freshman orientation, they told the undeclared majors to "choose an informational session based on what you might you like." I was like, "What? That's why we're undeclared. We don't know." I randomly went to the advertising one and as they were describing the major, I knew it was what I wanted to do. I told my advisor I immediately wanted to be an ad major and they made it happen.
2. How did the Texas Creative Sequence help shape you as an art director and designer?
I did have a little design background but Texas Creative helped me think beyond visuals and more conceptually and how to make insights into something more human. I'd also say it helped me learn to take constructive criticism. I remember in Portfolio I, I dreaded getting my work ripped apart, but now I know it's to improve the work and make it the best it can be. Plus, it's useful in the industry when you don't get upset over ideas that get killed. Thick skin is key.
3. What organizations were you involved in at The University of Texas at Austin (UT) that helped you prepare for a career in advertising?
I wasn't in any advertising or communication-based organizations but I was actively involved in other organizations that helped me manage my time. When you're bouncing around officer meetings, dance rehearsals, internships, and putting together your portfolio, there's no excuse to slack off.
4. How do you like working at Saatchi & Saatchi?
Saatchi has given me many opportunities to grow. Although I'm still new to the industry, I had amazing bosses and project managers that trust me and my copywriter enough to put us on larger briefs, giving us the opportunity to learn and grow by working alongside people who are more senior than us. And sometimes, our work gets chosen and we go into production for it!
5. What is it like living in New York?
New York is incredible. I love the pace and the energy the city has to offer. You can never be bored. I hate the MTA though.
6. What is your favorite brand that you've worked on and why?
I wouldn't say I have a favorite brand to work on. I think it depends on the projects. I have favorite projects. Since I'm on many brands, sometimes it's fun to think about anti-aging and then switch it up and start thinking about babies. But I always gravitate towards projects that don't just sell products, but more of creating a brand voice and giving brands something to stand by. That's my favorite thing to work on.
7. Are there any challenges you face in the workplace that you didn't expect coming out of college?
At the beginning, it was process. At first, you don't know who to share what to and you don't know who to talk to when it comes to certain questions or concerns you have. My copywriter also mentioned that being in a workplace where you're not surrounded by people your age, you're also unsure of how to get to get to know someone that's not your age. There are so many unspoken rules that you have to figure out along the way.
8. Who was your favorite professor at UT, and how were they influential to you?
One of my favorite instructors Brent Ladd was actually someone who was filling in for a few semesters for Art Director's Seminar. You can tell he genuinely wanted us to get better, was excited to hear we were getting interviews from agencies, and pushed us to submit work for award shows. I think it's that attitude that I want to have in the future when it's my turn to mentor. Unfortunately, although advertising is a great industry to be in, I think it's also known for the ego that comes with more experience. But I want to be encouraging and be someone who's going to push the work for young creatives.
9. Did you hold any internships while in college? If so, how did they prepare you for a full time job?
I did have one internship the summer before my senior year and throughout my senior year. Internships 100% help by placing you on real work and learning about the ins and outs of agency life. You can only learn so much in a classroom, but being put onto real briefs and getting challenged by your mentors is something that will help you once you get a full-time job. You also learn more about the processes of agency life and have an understanding of the agency and client relationship.
10. Do you have any advice for aspiring creatives?
Take your ego out of it—listen to criticism but believe in your work. Have a book that's diverse with some beauty, cars, home goods, services, etc. Not a book with just one thing. Put your best work at the top of your book. Network and talk to people in the industry whenever the opportunity rises. UT is a good resource, so when an agency comes to visit, take the chance to talk to them. Most importantly, have a good attitude about the whole thing.