Alumni Spotlight: Jenn Furlong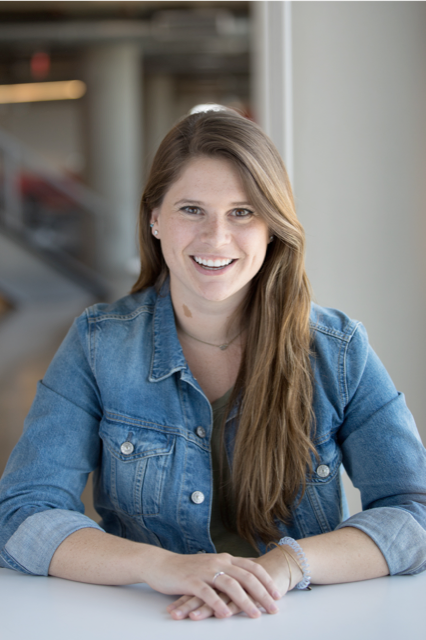 Jenn Furlong
BS in Public Relations with the BFP
TexasMedia Sequence
Graduated December 2017
Assistant Media Planner at MullenLowe Mediahub
Account: Ulta Beauty
1. What is your title At MullenLowe Mediahub, and what is a typical day like for you?
I'm an Assistant Media Planner on the Ulta Beauty account, so a typical day for me involves a lot of hair, makeup and skin care. I'm either helping plan hyper-local efforts for store openings, or helping put together national plans for the brand.
2. What is your favorite part about working at MullenLowe Mediahub?
It's such a different type of agency. We all have what we call the "challenger" mentality, meaning we all like to push boundaries and think differently. You can see it in every single person who works there and in the clients we work with, and we've been recognized for this exact way of thinking. We recently won Adweek's Media Agency of the Year, which is insane! It's really great getting to work at such an interesting and innovative agency.
3. How did you learn about this position/company?
It kind of found me actually. I had never been to Boston before or even considered a job there, but one of my last weeks at school I was working late at Belo and ran into Professor Lisa Dobias and a TexasMedia alumni, Michelle. She was visiting from Boston and worked at Mediahub. I knew a bit about Mediahub so I spoke with them both for a while and ended up sending my resume to Michelle. She passed it along to the recruiting team on my behalf and less than a month after I graduated I was offered a position.
4. How did your time at The University of Texas at Austin (UT) prepare you for this position?
I can guarantee I would not have gotten this position without UT. From the TexasMedia Sequence to being apart of TAG and TAPR, UT taught me not only how to think differently and more strategically, but it also taught me the importance of networking and setting personal goals. UT, if you take advantage of it, can really open some seriously large doors for you.
5. What has been your favorite account to work on?
Currently, I'm only on Ulta Beauty since it is such a large client, but a cool part of working at an agency is that you get to see a little bit of every brand. I sit and work with people who work on MTV, Chipotle, Netflix, Harley Davidson… the list goes on! It's great to still get that diversity even though I'm only on one client.
6. How did UT/Stan Richards School impact you during your time on the Forty Acres?
I think I was impacted a bit differently than most. I was fortunate enough to intern at The Richards Group for a summer, so I actually got to meet Stan Richards himself and speak one-on-one with him. Learning how he approaches work in this industry really made me think about what type of career I wanted and appreciate the opportunities I was getting through the Stan Richards School. It definitely made me think more critically about how I could contribute to the school while also growing myself as well.
7. What is the most rewarding thing you do at work?
I think the most rewarding thing is when you can get your client just as excited about something as you are. Media can be a tough space to be in, especially with how fast paced it is, but when you're working hard on things you feel passionately about, it can be really validating when you get your client to feel that same passion and excitement.
8. What has been a challenge about your job, and how did you overcome it?
I think the biggest challenge for me was just figuring out how to handle the stress of a new job and a new city all at the same time. Like I mentioned, I had never even been to Boston before I moved here, so I really had no clue what I was in for. That's a pretty stressful situation by itself, but adding that with the stress of starting my first job was a lot and it was hard. It still is hard, but I deal with it by focusing on how much I like my job and how every experience here is new and exciting. I've learned that perspective plays a huge part in how you can choose to handle things, so every challenge I've faced here I've tried to look at as an opportunity. I figure you can either stress out or make it work; the choice really is ultimately up to you and your attitude.
9. What is your favorite thing about the fields of Advertising and Public Relations?
I love the strategy of it all, and how it is a mix of research and creativity. I always describe it to people as  head and gut working together cohesively. You can't focus solely on one or the other to be successful, and I really enjoy finding that balance between the two.
10.  Do you have any advice for soon-to-be grads from UT as they enter the workforce?
It's going to be okay. Graduation can be such an overwhelming time, and yes, you should be networking and applying for jobs, but don't freak out if you don't have your next step figured out completely yet. The best job will be one where you can provide value while also being valued, so don't be afraid to wait for that. Advertising is such an interesting and fast paced industry, so there will always be a new opportunity for a position popping up. Take a breath, and enjoy your last bit of time before graduation because there really is no place like the Forty Acres.