Introducing Professor Toph Clarke
Christopher "Toph" Clarke is the newest professor to join the incredible Texas Creative Faculty. This semester, Toph will be teaching Portfolio 2, the second course within the portfolio sequence.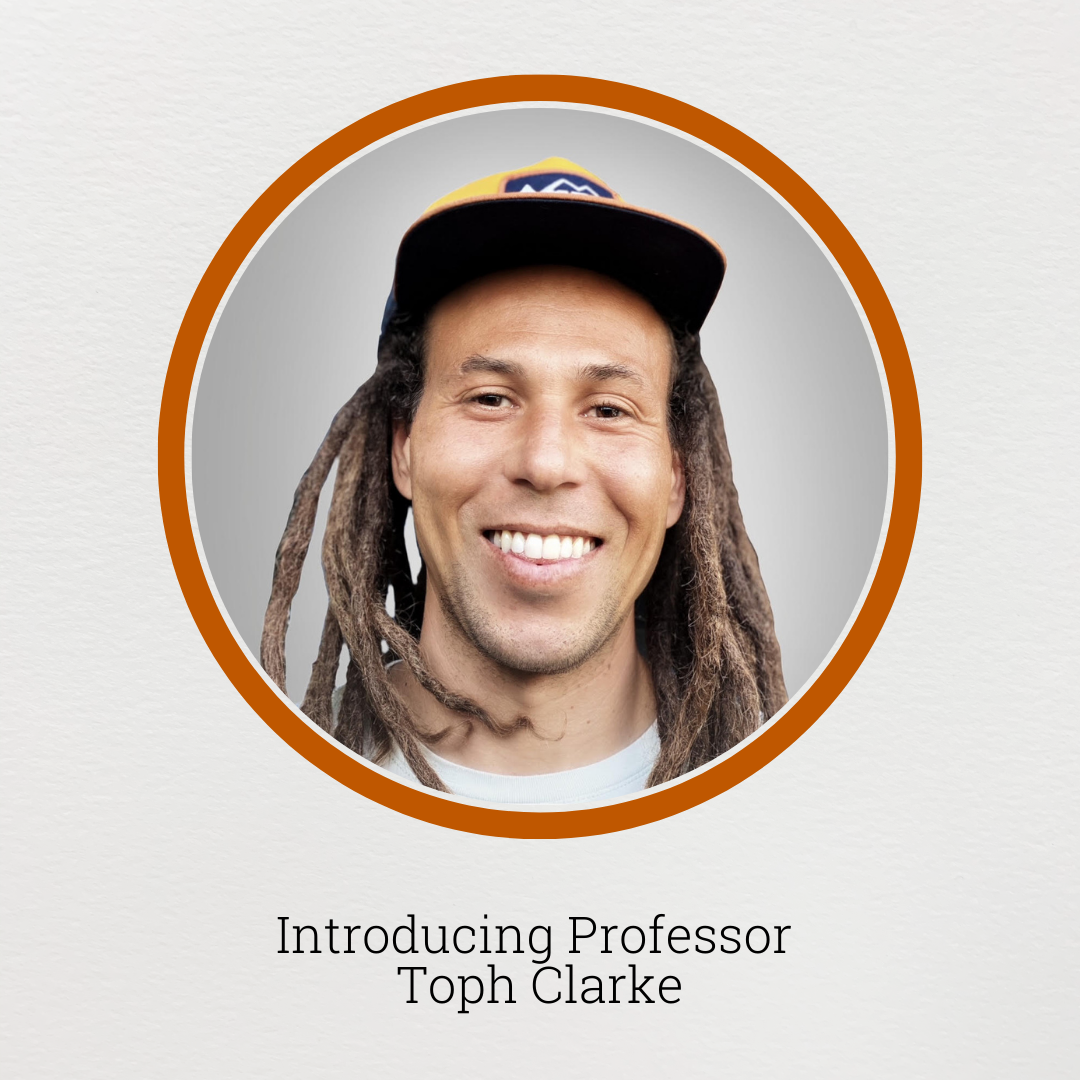 Toph has quite an extensive background under his belt. Graduating from UCLA for his undergraduate degree, he then went on to receive his Masters' of Art History from UC Santa Barbara, followed by his MFA in Advertising Design from the Academy of Art University. During his career, Clarke has worked with many prominent brands, including Google, Burton, Vans, TeenVogue, and Pacsun. In addition, Toph has also led on-air for Food Network and the Cooking Channel. 
Toph's extensive portfolio can be found at: https://www.christopherdanielclarke.com/
Diving into his creative mind, Clarke explains his recommendations and advice to those aspiring creatives. 
What is your best piece of advice for AD students?
Write regularly. Be a great communicator. Develop a POV on prose and storytelling. 
What trends do you think will be most relevant in 2022?
Hate the concept of trends influencing advertising. But if I had to point to one, it would be how data, machine learning, and AI are being used to generate dynamic creative.
Book/podcast recommendations?
IDEOU (podcasts and classes), Chip and Dan Heath (books), Todd Henry (Accidental Creative author and podcast host)  
What do you eat for breakfast?
I try to practice intermittent fasting for two reasons - to give my digestive system a break, and to also keep blood in my brain rather than my belly during the morning hours when my battery is at its most charged. The first thing I consume is coffee, followed by a fruit-based smoothie with oat or almond milk.
We are thrilled to have Toph lending his knowledge and teaching this course. Welcome to Texas Creative, Toph!