Why "Failing Fast" in The New World of PR is So Important
Esteemed University of Texas professor Terry Hemeyer gave a presentation to the Public Relations Society of America (PRSA). Professor Hemeyer is an expert in this field. He has managed first-class national brands and provided political communication advice to two U.S. Presidents. His experience and expertise cover "advertising; corporate, litigation and financial communication; media, government, employee and community relations; consumer marketing and segmentation; leadership counseling and crisis management."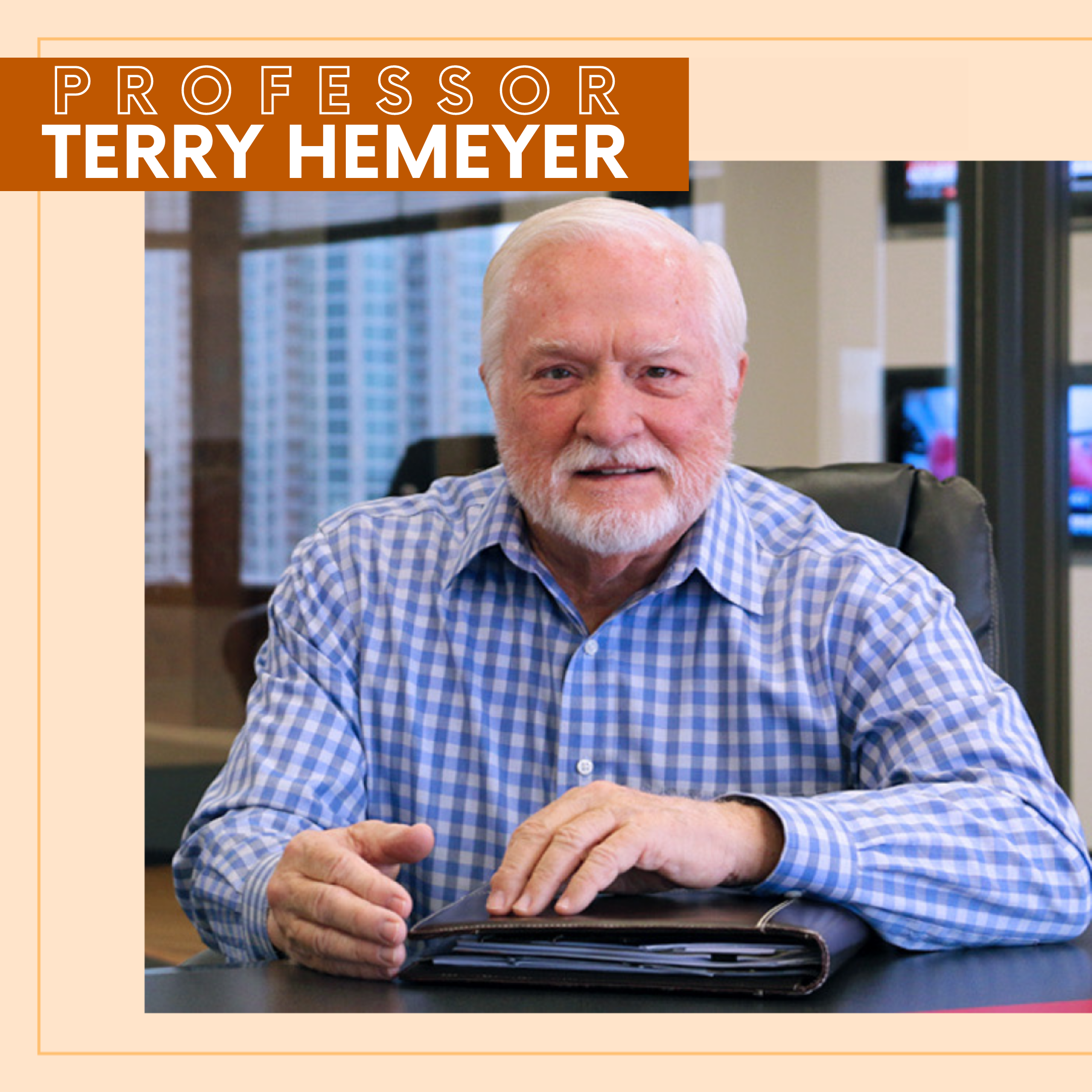 PRSA asked Professor Hemeyer to speak in their July meeting, where he shared his knowledge of today's new game of communication, the key skills required in this new communication environment, and tips and tricks about crisis management. 
He stressed that social media has made communication possible 24/7. This possibility has developed communication, and now things can happen faster than ever before, with no rest periods in between. Social media, as a tool for such communication, opens the door to misinformation, the disappearance of news media, and the possibility of crises around the clock. Hemeyer further discussed "cancel culture", and how people's access to information and spreading it quickly can ruin someone's career. In this new era of public relations and communication, this continuous communication requires professionals to make quick decisions and manage pressure well.
With an added level of challenges that come with the field, Hemeyer put together a list of basic skills needed to succeed. He prefaces this list by saying, "I've never had a boring day in my life of PR.," and goes on to list critical thinking, discipline, integrity, and problem-solving as necessary for success. He further explained how the ability to write in an organized manner, research all sides of an issue, work collaboratively, and "fail fast" also had a spot on this list. In the quick pace of this field, "failing fast" is essential. Hemeyer cites it as a crucial precondition to be able to change directions quickly. The need for haste in the industry is vital as time pushes forward and requires professionals to adapt before it is too late. "Failing fast" speaks to this idea, pushing forward the idea to try it; and if it doesn't work, change the approach quickly.
At the end of his presentation, one audience member asked what the best practices and pathways were to get PR a seat at the table. Hemeyer's advice was to get as smart as you can in areas that are not your strengths. He explained that to be truly successful in public relations, you must understand how public relations work and understand the details of the company's operations. He also says to get involved and gain trust in those around you. These things may lead to more say in the entire company, not just in the field of public relations.
To read more about Professor Terry Hemeyer and his achievements, visit  https://advertising.utexas.edu/faculty/terry-hemeyer.