What is wrong in the industry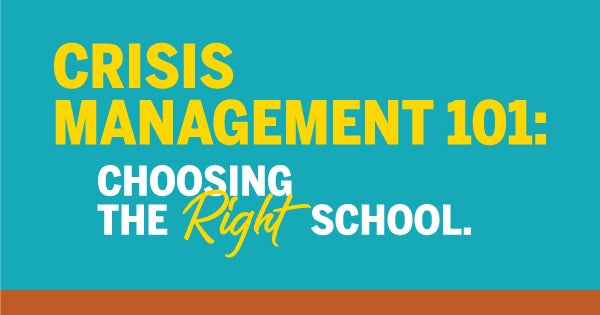 The field of public relations, ironically, is in crisis. There is a vast demand for professionals but not enough qualified employees to satisfy this need. People often think public relations specialists take after Samantha Jones from Sex in the City, or Olivia Pope from Scandal. However, the definition of public relations is often unclear for many that misunderstand the day-in and day-out duties of a PR professional. Thus, the irony of public relations in crisis management is worth extrapolating. 
Here at the University of Texas at Austin, students within the Stan Richards School of Advertising and Public Relations become high-caliber professionals that push the boundaries of the workforce. Our students not only work with real brands but also develop skills in analytical writing, problem solving, communication and crisis management. Students from UT learn theory and practice at multiple levels to better understand a brand's position and how to improve it. The program is designed to teach and equip students to take given information and apply learned techniques towards developing effective PR campaigns. 
Our program possesses five distinguishing qualities that differentiates our graduates from other programs:
First, we are a premier program that is interdisciplinary, allowing students to take cross-departmental classes that further their comprehension and acumen across numerous areas of practice. 

Second, we require our students to take courses within the business school in marketing, finance, or operations to provide them with foundational business principles necessary to excel in the workplace. 

Third, our program gives students the opportunity to acquire real-world work experience through projects, internships, work-studies, and part-time job offerings. 

Fourth, our program rigorously challenges students to develop analytical writing skills while handling problem solving situations. This is a critical skill most employers look for when hiring PR specialists. 

Fifth, our network of graduates extend across many industries beyond advertising and public relations. We are proud to claim our graduates acquire diverse positions in any sector of work and become influential employment resources of many current students. 
The role of the public relations specialist is essential to all businesses striving for success, yet the industry has accrued a poor reputation due to the lack of quality professionals that possess the skills and knowledge to handle a multitude of situations. Brands are becoming accessible to the public through social media and must be prepared for a PR crisis to occur at any moment. This digital landscape calls for individuals with masterful communication, leadership, and public relations skills to navigate through the trickiness of building and managing relationships with diverse publics. That is why UT PR graduates undergo rigorous academics and practicum, which make them invaluable assets in the workforce.