Advertising buzz around the game is impalpable
In the weeks leading up to the Super Bowl, brands start to roll out their short-form teaser advertisements to give consumers a taste of what is to come in the Super Bowl. Being the largest advertising event of the year, and one that sold all its advertising slots by the end of November, the advertising buzz around the game is impalpable! We at TXADPR are excited to see which advertisements stand out and which fall by the wayside.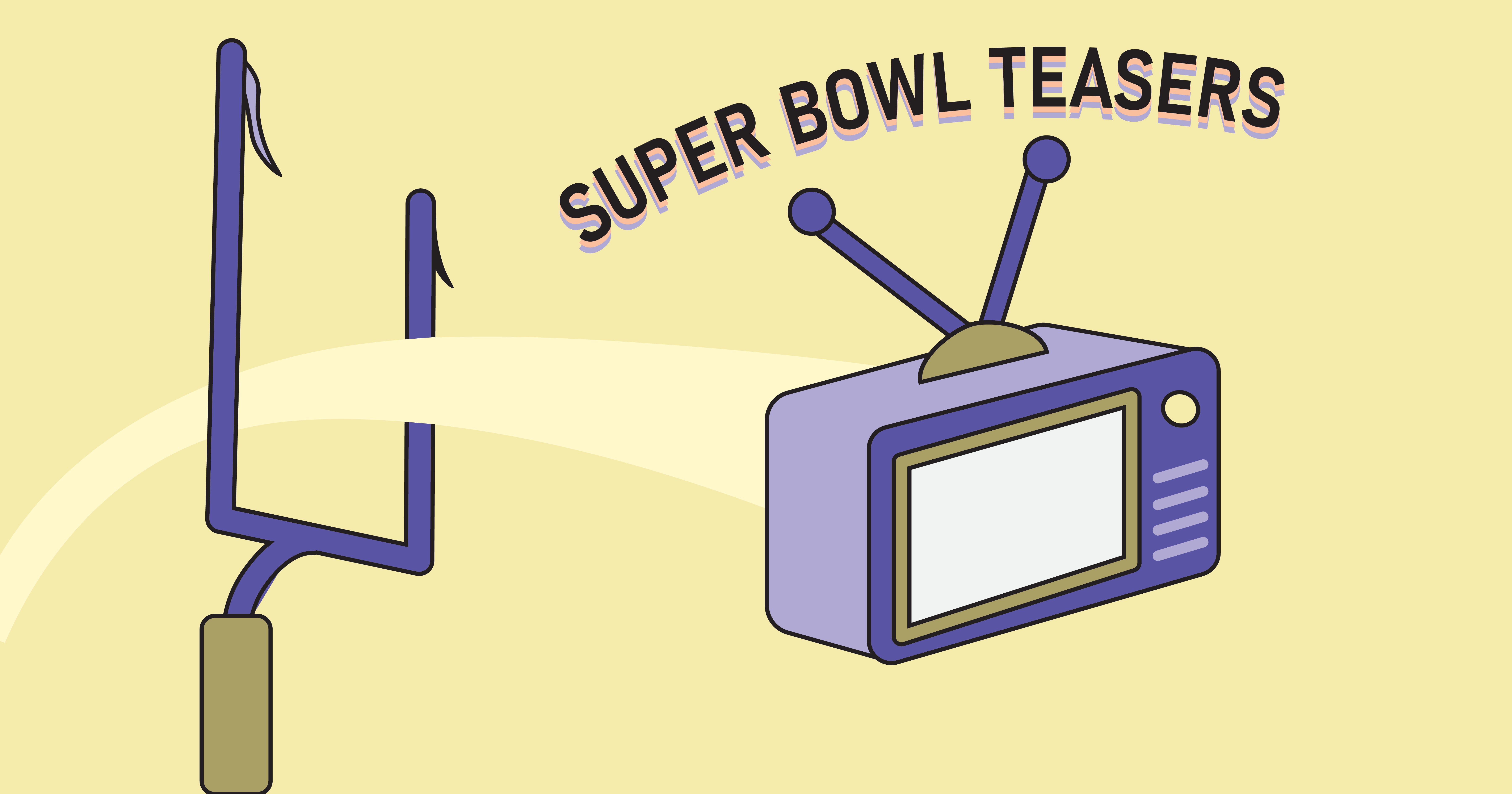 Here is a short list of some interesting ads that will be featured during the big game:  
Procter & Gamble: P & G will run a multi-brand ad featuring some of their top brands and attached spokespeople (Mr. Clean, Charmin Bear, etc.). To boost audience engagement, the company unveiled an interactive website in which visitors will be able to vote on how they want the fourth quarter advertisement to play out.  

Little Caesars: Little Caesars has chosen Rainn Wilson as their celebrity endorser for their  first ever Super Bowl commercial. The teaser shows Wilson lying on the ground, repeating and contemplating the old adage "best thing since sliced bread". We at TXADPR want to know, is Little Caesars claiming to be better than sliced bread? 

Pepsi Zero: Pepsi has featured teasers with popular musicians Missy Elliot and H.E.R playing the introduction to the iconic Rolling Stones song "Paint It, Black". At the end of the teaser they showcase the matte black can with copy that reads, "That's what I like". Are they introducing a new can? New product?  

Planters

Death of Mr. Peanut

: Mr. Peanut, the 104-year-old mascot of the popular nut brand supposedly died in a teaser advertisement prior to the big game. The teaser ad also featured popular actors Wesley Snipes and Matt Walsh. Planters recently decided to pause their online campaign in the wake of the tragic helicopter crash involving Kobe Bryant, his daughter Gianna and others. Planters is still planning on running their Super Bowl spots as previously planned.   

Doritos: Always a prominent brand with over-the-top ads during the big game, Doritos seems to be at it again. This year's ad features  actor Sam Elliot reciting the lyrics from popular song by Lil Nas X and Billy Ray Cyrus "Old Town Road". In a second teaser video, Lil Nas X is featured riding his horse with the bass from the song playing and arriving at "The Cool Ranch," hinting at the possibility the ad is portraying their popular Cool Ranch Dorito flavor.  

Return of Political Ads: President Trump and Democratic hopeful Michael R. Bloomberg campaigns have both purchased 60 second spots during the Super Bowl. TXADPR wonders if this will impact other brands positioned near these possibly controversial advertisements. Per AdAge, the advertising industry forum, FOX has stated these political ads will be surrounded by their own promotions as to not upset any other big brands.  
These are just a few teasers that caught our eyes at TXADPR over the last few weeks. Which ads are you most excited to see? Reach out to us on social media and let us know! We will be live tweeting our thoughts and analyses during the Super Bowl for our annual TXADPR Bowl!