The holiday we all love, or hate.
Whether you are planning something special for your significant other(s) or preparing to binge watch Netflix with a bottle of wine, Valentine's day is  upon us once again. Like it or not, trying to ignore this holiday is the equivalent of trying to sneeze with your eyes open; it's impossible. Aside from the Super Bowl, every ad in the month of February seems to be another brand rolling out their Valentine's day specials. That's why we at TXADPR consider Valentine's Day a holiday built for advertisers. It presents the perfect platform for brands and agencies to showcase their "sweet" side and create an emotional bond between them and their consumers. Also, more importantly, it's the perfect time to boost sales! Let's take a look at the holiday opportunities advertisers have this year in comparison to Valentine's day sales in the past.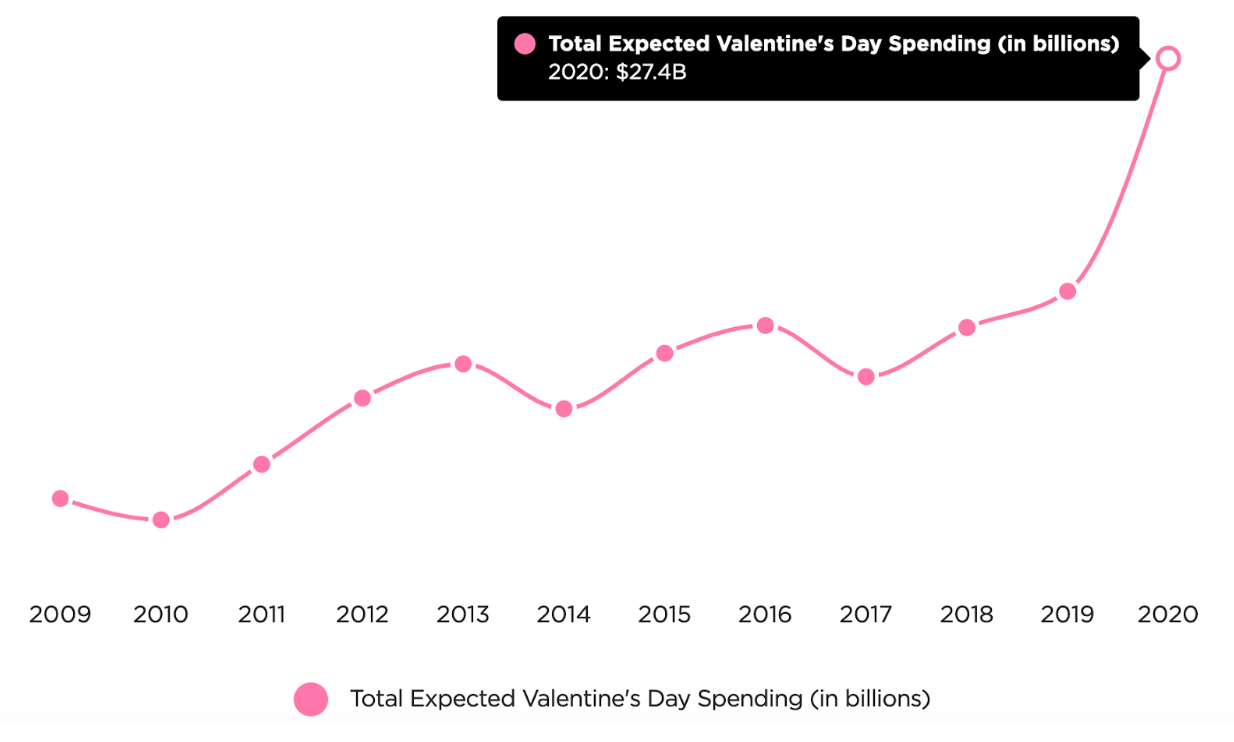 According to the National Retail Federation, consumers plan to spend an average $196.31 on Valentine's day; that's a 21% increase over last year's record-breaking $161.96. This equates to a shocking $27.4 billion in total revenue for retail stores in comparison to the record breaking $20.7 billion last year. 
According to Finder, a nationally recognized consumer database, this is the breakdown of where consumers are buying their gifts
-39.96% Brick-and-mortar store
-37.43% on Amazon
-8.60% DIY
-7.37% other online retailers
-6.65% others
They also found, on average, which relationship status has the most money spent on them for Valentine's Day. 
-Girlfriends: $126.31
-Wife: $122.42
-Husband: $56.09
-Boyfriend: $50.65
-Secret (wink wink): $46.34
It's no wonder advertisers love this holiday.
Regardless of what consumers think about Valentine's Day, advertisers are obviously doing something right! Let TXADPR know what you think. Are you a fan of cupid or do you cringe at the thought of another box of chocolates? While you think it over, here is a list of some of the most notable Valentine's Day Ads throughout the years; TXADPR's gift to you.