From Longhorns to Unicorns: AdGrads Head to DigitasLBi
With the sun setting on another school year, a couple of AdGrads are joining DigitasLBi at offices throughout the country with internship and full-time positions.
After donning their Moody College black and red graduation regalia, advertising and public relations students Ghada Soufan and Aly Kasberg are set to join Digitas' Chicago team over the summer.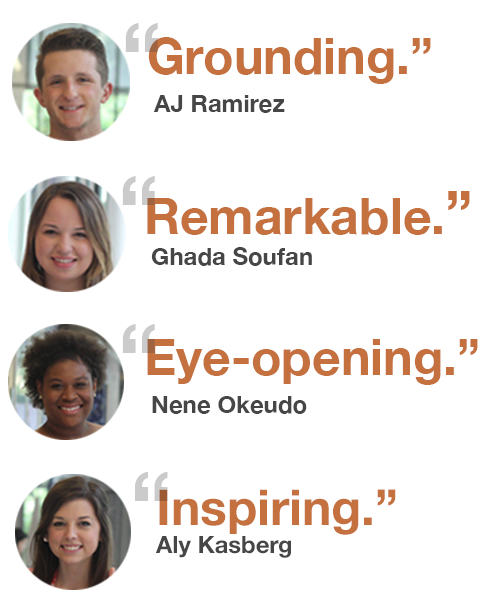 "The TexasMedia sequence taught me how to think analytically, present information clearly and constantly improve and refine my work," Soufan said. "These intangible skills led me to gain valuable internships and discover my passion for digital advertising, which ultimately led me to DigitasLBi."
Double-threat media and creative student AJ Ramirez tells AdGrad that he's concluded his junior year with the prospect of spending the summer in New York at DigitasLBi.
"Getting to work at such a forward-thinking agency will help prime me for success in the rapidly changing advertising industry," added Ramirez. "Living in New York City will undoubtedly be a mind opening and thrilling experience."
As these students look back on their time at the University, AdGrad asked for them to describe their experience in one word.
For more updates on what our students and alumni are up to, follow Texas AdGrad on Facebook, Twitter and Instagram.