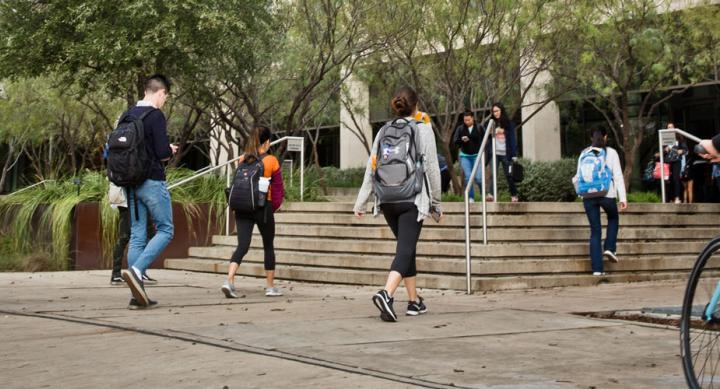 Learn about the creative process of art direction, the details of media planning and the importance of account management.
Whether your objective is to work for an advertising agency, a major brand or any other role in the professional advertising community, the undergraduate degree offered in the Stan Richards School of Advertising & Public Relations is designed to meet your goals. For 40 years, our program has prepared and continues to train leaders in the advertising and communications industries by combining field-specific expertise with real-world experiences.
Every advertising student completes specialized coursework in advertising management, research, media and creative as well as elective coursework in several relevant subject areas. An internship is required, which gives every student a taste of how the profession works in practice. The proportion of each type of study may vary according to the interests and goals of the individual student.
Students from a wide variety of backgrounds, and from all over the world, come to the Stan Richards School for their undergraduate education in advertising and strategic communications.
Advertising majors must complete at least 12 hours of advertising electives.  Although the large majority will create their own area of emphasis using our numerous advertising electives, some will desire even more depth of study in one of three elective sequences. To meet their needs and to better bridge the gap between academia and industry, we offer three application-only programs as enhancements. Current enhancement programs offered are Texas Creative for future multimedia copywriters and art directors, Texas Media & Analytics for future media strategists and digital specialists and Texas Immersive for future experience designers.
 
Elective Sequences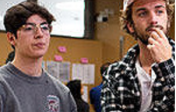 This sequence molds students into fearless experimental thinkers who are primed to create innovative advertising, branding and social messages through traditional and nontraditional media. The Texas Creative curriculum stresses big-idea branding, conceptual thinking, collaboration and creative development through a series of selective courses and seminars. Beginning, Intermediate and Advanced Portfolio Development are the fundamental three courses in Texas Creative, referred to as Portfolio 1, 2 and 3. Capstone Portfolio (Portfolio 4), Copywriting, Art Director Seminar and other offerings are available too. Upon completing the sequence up to at least Portfolio 3, students graduate with portfolios, and a wealth of experience, that can assist them in landing positions in the industry.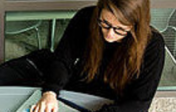 Founded in 1999, Texas Media & Analytics was and remains today as the only comprehensive academic media program of its kind. By application only, this focused, three-course program is designed to supplement a general advertising and public relations degree at UT with a deep dive into new media ecology, numeracy and insights. The program is available to all Stan Richards School advertising and public relations students who are seeking careers on both the quantitative and innovative sides of the media industry.
"As part of the Texas Media's first-year cohort, I am thrilled to see the program continue to funnel digital, data, ad-tech and innovations into media education to stay ahead of the changing media landscape."
- Danny H.
SVP/Client Business Partner, UM
Spring 1999 Media Cohort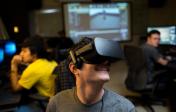 Texas Immersive is an interdisciplinary specialization focused on four key areas: Audience – Story – Technology – Innovation. Developing these competencies fosters deep emotional connections, creates lasting impact and prepares our students to take on real-world challenges. Overall, students will learn to become Experience Designers–those who understand how to target and build stronger relationships with audiences, tell stories and drive meaningful interactions in a connected environment, and create strong franchises using audience-centric activation models.
Degree Requirements
Undergraduate students must complete a specific combination of core curriculum, major coursework, communication requirements and electives to earn the degree.
Learn more about the Advertising requirements at the Moody College of Communication Student Advising Office site.
Student Organizations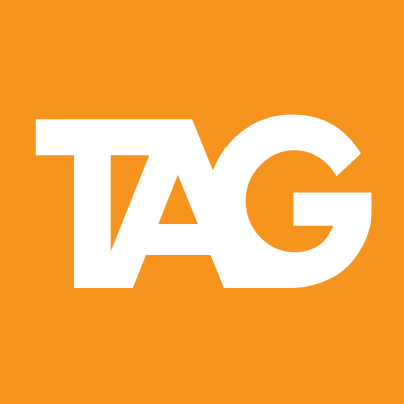 Texas Advertising Group (TAG) is a student organization that is a chapter of the American Advertising Federation. Please visit the TAG web site to learn more.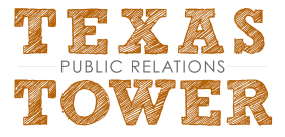 Texas Tower Public Relations (TTPR) is a student-run social media and public relations firm. TTPR works with local nonprofits to give students hands-on experience in the area of public relations, content development and social media strategy while giving back to the Austin community. All registered students at the University of Texas at Austin are welcome to join TTPR, regardless of their major. Any nonprofits interested in working with TTPR should contact the organization directly, as all services, contracts and agreements are matters between TTPR and its clients, independent of the University of Texas at Austin and the Stan Richards School of Advertising & Public Relations.
Diversity in Advertising and Public Relations (DA&PR) is a student-run professional development organization at the University of Texas Austin that focuses and celebrates diversity in the advertising and PR sphere to empower underrepresented talent. Please visit their website to learn more.