State of the Art Facilities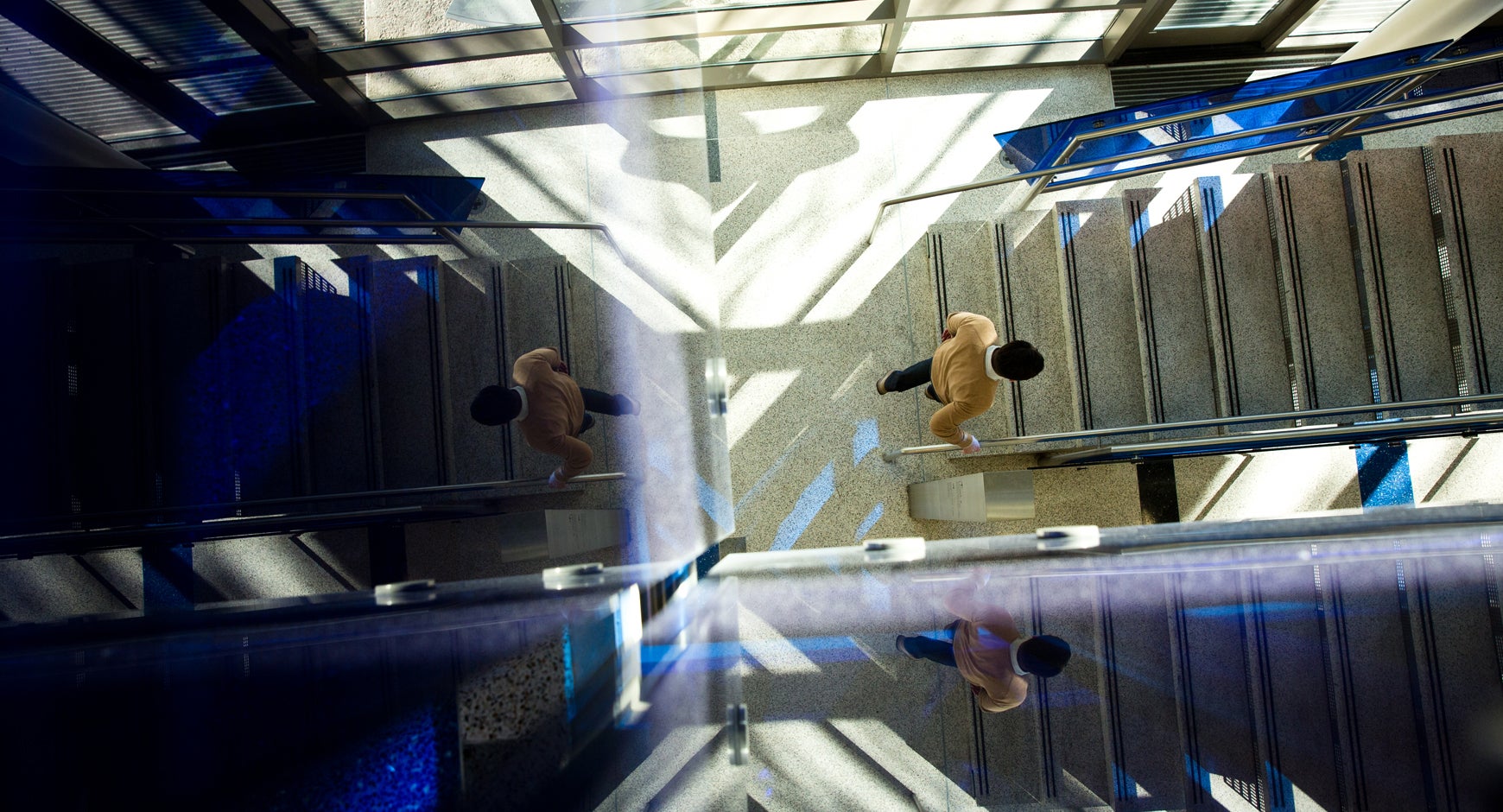 In 2012, the Moody College of Communication opened its new facility, the Belo Center for New Media, and completed renovations of the CMA and CMB buildings in 2015. The projects greatly expand the resources available to advertising and public relations students.
The Belo Center for New Media (BMC) boasts a variety of state-of-the-art resources. With a total of five floors, the BMC is known for it's open and airy environment filled with natural light in every hallway, classroom and office. Upon entering the building you will see a foyer spanning the length of the BMC with team meeting tables and seating available at any time the building is open. Next to this stretch of working area is Cappy's Place, the BMC's beloved café complete with breakfast tacos, sandwiches, snacks and of course, coffee! Peek outside and you'll see a long row of protected, outdoor picnic tables running along the front of the BMC as well as open-air tables near the front lawn and beautiful water garden.
The Stan Richards School of Advertising & Public Relations is happy to call the 4th floor home with ample open study areas complete with power outlets, printers and foyer seating and tables. Classrooms are surrounded by three hallways with various benches and windows. We also regularly utilize a state-of-the-art conference room designed for class project client presentations and other important student projects and meetings, often called "the blue egg," because of its oval shape and blue walls. The blue egg is right next to the open and collaborative Teaching Assistant's carrel area for one-on-one help. Surrounding this carrel area are faculty offices that students are highly encouraged to visit during office hours.