Focus on strategic thinking, professional writing, ethical practice and innovative use of new media.
Whether your objective is to work in the political sphere, on the agency side, for a major news producer, on a start-up social media team or any other member of the professional communications community, the undergraduate degree offered in the Stan Richards School of Advertising & Public Relations is designed to meet your goals. The Public Relations track rigorously prepares leaders in public relations and communications industries by providing hands-on practice and real world experiences.
Specialized coursework in writing for PR, PR techniques and PR strategy are required as well as elective coursework in several relevant subject areas. This program is known for its heavy emphasis on the importance of professional writing in AP Style. Similar to the advertising degree, a related internship is required. Students are encouraged to find their niche within the industry based on their individual interests and goals.
Students from a wide variety of backgrounds come to the Stan Richards School for their undergraduate education in public relations because of the focus placed on the innovative use of new public relations tools, strategic thinking, professional writing and ethical practice.
After analyzing 20 factors across 111 colleges and universities, College Factual determined that The University of Texas at Austin bachelor's in Public Relations is the #1 PR program in the nation. College Factual also found that the median salary of public relations students who receive their bachelor's degree at UT Austin is higher than the national median for all public relations bachelor's degree recipients.
Some positions held by our recent alumni:
●     Director of Public Relations, Steel Advertising and Interactive, Austin
●     Digital Content Coordinator, Texas Exes, Austin
●     Sr. Account Executive, Pierpont Communications, Houston
●     Global Digital Coordinator, Burson Cohn & Wolfe, New York
●     Assistant Account Executive, Edelman, New York
●     Assistant Editor, Brilliant Magazine, Austin
●     Account Coordinator, David&Goliath, California
●     Public Relations Coordinator, T3, Austin
●     News Production Associate, MTV News, New York
●     Account Coordinator, Burson Cohn & Wolfe, New York
Elective Sequences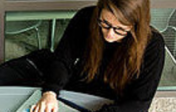 This program is designed to help students develop the characteristics that define success in advertising media planning, buying, sales and new media development. Within Texas Media & Analytics, students have the opportunity to obtain a digital focus, designed to give students a better understanding of interactive communication within the context of advertising, direct response and other forms of integrated communications. Because advertising media is a broad and quickly-evolving industry, the program offers a variety of courses which allow students to focus their training, allowing the program itself to adapt to industry developments.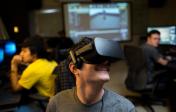 Texas Immersive
Texas Immersive is an interdisciplinary specialization focused on four key areas: Audience – Story – Technology – Innovation. Developing these competencies will fosters deep emotional connections, creates lasting impact and prepares our students to take on real-world challenges. Overall, students will learn to become Experience Designers–those who understand how to target and build stronger relationships with audiences, tell stories and drive meaningful interactions in a connected environment, and create strong franchises using audience-centric activation models.
Degree Requirements
Undergraduate students majoring in Public Relations must complete a specific combination of core curriculum, major coursework, Communication school requirements and electives to earn the degree. Among the coursework for majors is a required internship for credit (PR 350) that must be taken in a specific sequence with other courses in the Public Relations major.
More information about courses in the Public Relations major can be found in the current undergraduate catalog. More information about requirements for Public Relations majors - including a degree checklist and current and past course catalogs - can be found at the Moody College of Communication.
See the Undergraduate Courses page for more information on coursework, including forms that students must complete to satisfy various requirements within the major.
Career Options
Public Relations offers a wide range of career opportunities in both private and public sectors. Graduates learn marketable communications skills and how to use them to achieve outcomes for businesses, government agencies, nonprofit organizations or political candidates and advocacy campaigns. Our graduates can work for agencies that specialize in public relations, and for businesses and organizations with their own internal communications positions. Regardless of the job title or type of employer, demand remains high for individuals with excellent writing skills, the ability to think strategically and an integrated communications point-of-view.
Student Organizations

The University of Texas at Austin is home to one of the nine original chapters of the Public Relations Student Society of America. Named for Dr. Alan Scott, founder of the chapter and a pioneer in public relations education, our PRSSA chapter fosters relationships between students and public relations professionals. It offers regular meetings with guest speakers, a professional mentorship program and professional development workshops. See our chapter website for meeting times, membership information, scholarships and awards and other activities. PRSSA is open to all students, regardless of their major.
---

Texas Tower Public Relations (TTPR) is a student-run social media and public relations firm. TTPR works with local nonprofits to give students hands-on experience in the area of public relations, content development and social media strategy while giving back to the Austin community. All registered students at the University of Texas at Austin are welcome to join TTPR, regardless of their major. Any nonprofits interested in working with TTPR should contact the organization directly, as all services, contracts and agreements are matters between TTPR and its clients, independent of the University of Texas at Austin and the Stan Richards School of Advertising & Public Relations. 
---
Diversity in Advertising and Public Relations (DA&PR) is a student-run professional development organization at the University of Texas Austin that focuses and celebrates diversity in the advertising and PR sphere to empower underrepresented talent. Please visit their website to learn more.